McDonald v. Chicago Oral Arguments Audio Released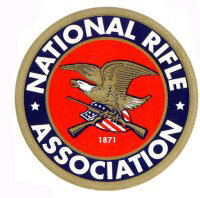 Charlotte, NC –-(Ammoland.com)- Question: Does the Second Amendment apply to the states because it is incorporated by the Fourteenth Amendment's Privileges and Immunities or Due Process clauses and thereby made applicable to the states?
Conclusion: Yes
On June 28, 2010, the Supreme Court, in McDonald et al. v. City of Chicago, Illinois, et al. — a case challenging handgun bans in Chicago and Oak Park, Illinois — ruled that the Second Amendment protects a fundamental, individual right to keep and bear arms for self-defense nationwide.
The ruling reversed the decision of the U.S. Court of Appeals for the Seventh Circuit, which upheld the bans, and requires that court to reconsider McDonald in light of the Supreme Court's ruling.
Chicago thereafter passed an ordinance imposing unreasonable restrictions on gun ownership.
NRA is supporting Benson v. Chicago, challenging the ordinance.
An audio recording of the oral arguments in the Supreme Court has now been released. To listen to the audio, please click here.
About:
Established in 1871, the National Rifle Association is America's oldest civil rights and sportsmen's group. Four million members strong, NRA continues its mission to uphold Second Amendment rights and to advocate enforcement of existing laws against violent offenders to reduce crime. The Association remains the nation's leader in firearm education and training for law-abiding gun owners, law enforcement and the military. Visit: www.nra.org