AR-15 Accessory Tips from Modern Defensive Training Systems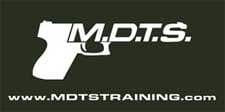 Utica, NY –-(Ammoland.com)- Chris Fry with Modern Defensive Training Systems identifies three must have accessories for today's modern sporting rifles.
This months video tip focuses on Accessorizing the AR15 weapon platform an important step in owning any Ar-15 rifle.
December is almost here! 2010 has been a whirlwind for MDTS and we are already booking classes into 2011. By the end of December I should have a tentative schedule up on the website with several exciting events. MDTS will again be hosting Progressive FORCE Concepts, SouthNarc, ICE Training and a couple other special training events here in NYS.
That is it for now, I wish all of you a happy holiday season. See you in 2011!
Keep Training,
Chris
Read More Like this:
About Chris:
Chris Fry is the owner and director of training and curriculum development for Modern Defensive Training Systems in Utica, N.Y. where he conducts courses in reality driven practical combatives skills, extreme close quarters physical defense, tactical folding knife and edged weapon combatives and combative pistol, carbine and shotgun skills. MDTS offers a variety of courses for responsible citizens, corporations, law enforcement and the U.S. Military with a singular goal of providing up to date, realistic and practical personal protection training. Visit: www.mdtstraining.com