Nosler Ammunition to Initiate the Sportsman's Stimulus Plan Promotion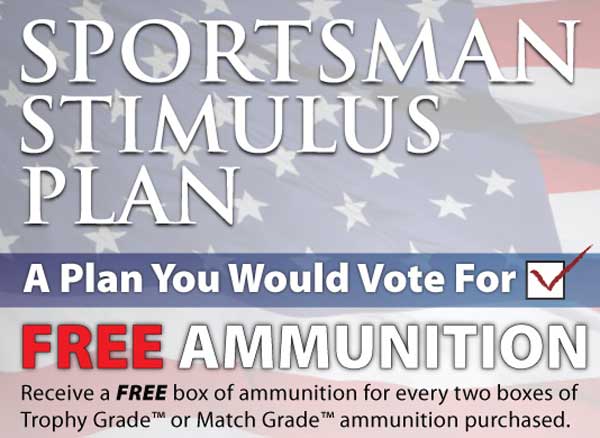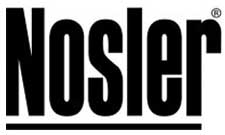 Bend, OR –-(Ammoland.com)- Nosler, Inc., manufacturer of fine bullets, rifles and ammunition, will be kicking off a "Buy Two, Get One Free" promotion on select boxes of NoslerCustom Trophy Grade and Trophy Grade Varmint Ammunition.
This promotion, known as the Sportsman's Stimulus Plan will begin November 15, 2010 and will run through May 15, 2011. To participate, purchases may be made at all Nosler dealers or at www.nosler.com.
How It Works:
Buyers must purchase a minimum of two boxes of identical ammunition from the five choices below, and submit the original dated receipt with store name, and either a copy of, or the original bar codes from each box along with a return shipping address to Nosler, Inc., Attn: Sales Department, P.O Box 671, Bend, OR 97709 and an additional box of ammo will be sent to the customer at no charge.
All receipts and internet orders must be received by Nosler no later than May 15, 2011 in order to honor the promotion. Nosler will not ship ammunition to P.O. Box addresses or to persons younger than 18 years of age as it is prohibited by law.
If purchasing from www.nosler.com, just enter in the number of boxes wished to be purchased from the promotional list and the free box(es) of ammunition will be summarily added to the order.
The five Sportsman's Stimulus Plan ammunition choices are as follows:
(60001) 223 Remington 40gr Ballistic Tip
(60003) 22-250 Remington 55gr Ballistic Tip
(60049) 308 Winchester 165gr AccuBond
(60054) 308 Winchester Match 168gr Custom Competition
(60057) 30-06 Springfield 165gr AccuBond
For more information go to www.Nosler.com/stimulus
For the latest copy of a Nosler and NoslerCustom catalog featuring the entire line of AccuBond, Ballistic Tip, Ballistic Tip Lead Free, Partition, E-Tip, Solids, Custom Competition, Sporting Handgun, CT Ballistic Silvertip Bullets, Trophy Grade Ammunition, NoslerCustom Ammunition and Cartridge Brass, and NoslerCustom Rifles contact: Nosler, Inc., P.O. Box 671, Bend, Oregon 97709, 800-285-3701 or www.nosler.com.