A Special Message From NRA-ILA Executive Director Chris Cox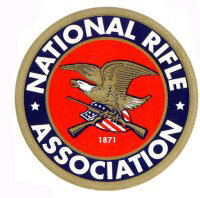 Charlotte, NC –-(Ammoland.com)- Thanks for sticking with the NRA and helping put us in a position to have a major impact in races across the country.
With your help, we will continue to build a firewall around the Second Amendment.
As we head into the final weekend,
I wanted to share a song from two NRA members who care about their country.
Please click the link above to view the video and hear the song: https://www.banjobenclark.com/teachenorclark.html.
.
I hope you enjoy it.
Yours in Freedom, Chris
About:
Established in 1871, the National Rifle Association is America's oldest civil rights and sportsmen's group. Four million members strong, NRA continues its mission to uphold Second Amendment rights and to advocate enforcement of existing laws against violent offenders to reduce crime. The Association remains the nation's leader in firearm education and training for law-abiding gun owners, law enforcement and the military. Visit: www.nra.org