Closure Of Gauteng South Africa Firearm Offices Complicates Firearms Applications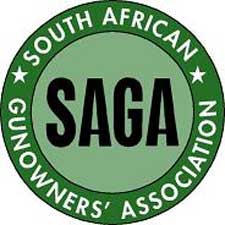 South Africa –-(Ammoland.com)- Whatever the real reason may be for the extremely hasty closure of Gauteng's 23 Firearms Registration Centres it is NOT the reason given by Colonel Neville Malila (Spokesman for the Provincial Commissioner, General Mzwandile Petros) which has been published widely in the press.
All firearm applications are already dealt with by firearm offices at local police stations.
These local firearm offices presently deal with the considerable paperwork involved in an application and forward a prepared file to the Central Firearms Office for a decision.
Placing this additional burden on the overburdened police officers who are already heavily involved in general police work will not assist the fight against crime. It will complicate the present burdensome firearm application procedure which the SAPS is already struggling to cope with.
The Minister of Police, the honorable E.N. Mthethwa, acknowledged in November last year that the administration of the Firearms Control Act by the SAPS was in chaos and made a public undertaking to correct the situation within nine months.
General Mzwandile Petros' strange decision will make the Honorable Minister's commitment far more difficult, if not impossible, to achieve.
As the Minister has promised open and honest administration of the Act, it would be a token of his good intentions if he would clarify this matter.
SAGA would also welcome a clear statement from the Honorable Minister as to what the long-suffering firearm license/competency certificate applicants in Gauteng are supposed to do now that their precious documents (many of which are still unprocessed) have been hastily packed away in boxes labeled 'Destination Unknown"
For media comment please contact spokesperson Martin Hood on 011-234-7520 (work) or 082-553-9252 (cell).
SA Gunowners' Association (SAGA)
PO Box 35203
Northway
4065 Tel 031-562-9951
Fax 086-553-9615
Email:
[email protected]
About:
The South African Gunowners' Association (SAGA) is a non-profit, non-discriminatory organization, whose sole purpose is to represent the interests of all people who embrace the principles of safe and responsible ownership and usage of firearms for sport, recreation, hunting and self-defence. Visit: www.saga.org.za
Web: www.saga.org.za