Washington State Patrol on Fishing Expedition with Gun Dealers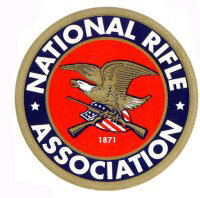 FAIRFAX, Va. –-(Ammoland.com)- The National Rifle Association has learned that the Washington State Patrol (WSP) has sent a letter, apparently to every firearms dealer in the state of Washington, as part of an investigation into "a missing/stolen AR-15."
The WSP has requested an incredible amount of information regarding dealer's sales and acquisitions of AR-15's and lower receivers over the last nine months.
They want names, dates of births, addresses and more… from the past nine months! A statewide search through a mountain of information for ONE missing/stolen AR-15?
It seems preposterous to the NRA that the WSP would conceivably request this massive amount of sensitive data, in a search for ONE AR-15! It is the NRA's view that there must be more to this story, a lot more. The NRA has placed two phone calls into the WSP today in search of clarifying information but has yet to receive any response on the matter. The NRA has also followed up with a letter of inquiry which notes that dealers are under no obligation to comply with the request.
We will keep our members apprised of any information that is forthcoming from the WSP. In the meantime, NRA suggests that you contact your State Legislators and let them know about this far-reaching and overly-broad request of firearm dealers by the state law enforcement agency. Ask your legislators to contact the WSP in an effort to find out what is going on in this case. You may contact your state Representative or state Senator by clicking here. If you don't know who your elected officials are you may look them up here.
Also, please contact Governor Chris Gregoire, let her know about the requests currently being asked of Washington's firearms dealers by the WSP and urge her to find out what is going on in this case. You can contact the Governor by clicking here.
National Rifle Association of America Washington State Police Inquiry
About:
Established in 1871, the National Rifle Association is America's oldest civil rights and sportsmen's group. Four million members strong, NRA continues its mission to uphold Second Amendment rights and to advocate enforcement of existing laws against violent offenders to reduce crime. The Association remains the nation's leader in firearm education and training for law-abiding gun owners, law enforcement and the military. Visit: www.nra.org