American COP Special Edition 2012
Provides A Peek Into the World Of How Cops Do What They Do.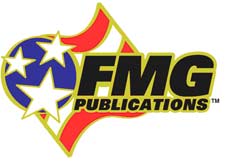 San Diego, Calif. –-(Ammoland.com)- Overflowing with valuable information, American COP Special Edition 2012 features an array of topics aimed at cops and shooting enthusiasts alike.
From an expert look at the latest defensive ammo, to the versatility of knives, to the evaluation of the new Ruger Mini-14 and the year's colossal buyer's guide, there is no shortage of useful commentary.
The content in this edition gives readers an exclusive look into a cop's domain. "We won't give away all the cop secrets, but we will give a peek into the world of how cops do what they do," said Sammy Reese, Special Editions Editor.
Curious about which ammunition is best suited for your handgun defense needs? Sergeant John Russo offers his recommendations and critiques on contemporary defensive ammo, and answers the question, "Are there magic bullets?"
"Thanks to the hard work of modern ammunition manufacturers, we're inching closer to it. We might even be in the golden age of ammunition making because never before have there been so many good bullet and cartridge choices, by so many different companies," said Russo.
The article, "It Slices, It Dices! But Wait, There's More," will help law enforcement decide which blade is best for their needs. American COP magazine editor, Suzi Huntington, explores a cross section of knives in a wide variety of price ranges.
"Knives are as much a part of police work as the siren on your patrol car and the gun on your side. Think of how often you pull your knife to pry, scrape a registration tag or cut something-like a seatbelt or flex-cuffs," Huntington writes. "And knives have been around in some form pretty much since the caveman days; their uses are as varied as their designs."

With more than 30 years of faithful service to shooters and hunters everywhere, the Ruger Mini-14 has received a face-lift. Writer Todd Burgreen contributes an extensive analysis on the attributes of this rifle. "A testament to both sound design and mass appeal, the rifle handles and shoots as good as it looks," said Burgreen.

It's a familiar motto for American police, "Do more with less," stated writer Clint Smith. "Today, with officers taking pay and benefit cuts it can be trying for LEOs to stay motivated and focused on training."
To help officers with this endeavor, Smith outlines a training block individual officers can implement at the range, while taking into consideration the limited funds allocated for firearms and tactics training. Zone shots, malfunctions, lateral movements and the course of fire only begin to scratch the surface of the elements included in his article, "50 Rounds: A Minimalist Approach To Practice."
Also found in the pages of this Special Edition are staff recommendations of their preferred SWAT gear. "Boston or Baghdad, Kansas City or Kandahar—tough tactical gear gives warriors the winning edge," writes John Morrison in the article "Gearing Up For SWAT."
Suggestions for combat shirts, armor vests, eye protection, optics, lights and more are highlighted.
Additionally, to make your search for handguns, rifles, shotguns, knives and other defensive equipment easier, browse through the impressive, 96-page buyer's guide.
The American COP Special Edition 2012 is available on newsstands June 20. To order online visit, www.americanhandgunner.com and follow the Special Editions link from the store menu.