North Carolinian's Act Now To Pass Castle Doctrine & Parks Carry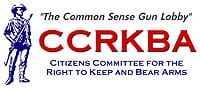 BELLEVUE, WA – -(Ammoland.com)- In the shell game characterizing the North Carolina legislative process, a modified HB 650 passed the Senate Judiciary II Committee today and heads for the floor for its Second and Third Readings, quite probably tomorrow.
With the legislature likely to recess on Friday, time is short. YOU MUST RESPOND IMMEDIATELY.
In its current version, HB 650 contains Castle Doctrine, parks carry, enhanced concealed handgun reciprocity, improvements to our concealed handgun law, and far more.
Sadly, HB 650 – and your rights – face a threat not from legislators, but from the efforts of an organization ostensibly dedicated to defending the Second Amendment. Below is an open letter to North Carolina gun rights supporters – but equally vital to gun rights supporters everywhere – which explains the problem.
OPEN LETTER FROM PAUL VALONE AND ALAN GOTTLIEB:
IS SB 594 THE RIGHT BILL?
To: North Carolina Gun Rights Supporters

From: GRNC President F. Paul Valone
CCRKBA Chairman Alan Gottlieb

Members of the NRA recently received postcards urging them to call NC Senate leadership in support of Senate Bill 594, described in the postcard as "an emergency powers bill [to] ensure that our Right to Keep and Bear Arms cannot be suspended" during declared states of emergency.

But while North Carolina's state of emergency law is indeed a problem, SB 594 is the wrong solution. Worse, it seems to be a short-sighted effort by the NRA to grab credit for what some would have you believe to be a victory.

Why? Because it would render moot – and cause the dismissal – of crucial litigation to expand recognition of the Second Amendment in the U.S. Supreme Court. The case is Bateman v. Perdue. Together with the Michael Bateman, Virgil Green, Forrest Minges, and the Second Amendment Foundation, GRNC is working with Alan Gura – the winner of DC v. Heller and McDonald v. Chicago – the cases which led the Supreme Court to affirm the individual right to keep and bear arms.

Although GRNC has made numerous entreaties to NRA representatives to back the Bateman case, they have apparently fallen on deaf ears. Just as the NRA tried to derail the DC v. Heller decision in its early stages through its attempts to repeal the DC gun ban, now it apparently wants gun owners to regard GRNC – the state's most vocal and effective gun rights organization – as somehow "anti-gun" for realizing that SB 594 is a short-sighted and misguided vehicle to advance gun rights.

Gun rights supporters have two choices:

Help the NRA achieve a narrow, short-sighted win by amending HB 650 or other gun bills to include language from SB 594, the now-dead "state of emergency" bill; or

Help Gura, SAF and GRNC expand the interpretation of the Second Amendment, which will not only render North Carolina's state of emergency law unconstitutional, but will advance gun rights for everyone, everywhere.

Don't support GRNC. Don't support CCRKBA. Don't support the NRA. SUPPORT THE SECOND AMENDMENT! And do so by helping Bateman v. Perdue expand your right to keep and bear arms.

Armatissimi e liberissimi,

F. Paul Valone
President, Grass Roots North Carolina

Alan M. Gottlieb
Chairman, Citizens Committee for the Right to Keep and Bear Arms
IMMEDIATE ACTION REQUIRED
Immediately all your state senator and tell him to pass HB 650 without amendments of any kind – especially to oppose efforts to add the contents SB 594; and
Immediately e-mail all members of the NC Senate with the message above.
CONTACT INFORMATION
You may find your NC STATE representative by going here:
http://www.grnc.org/contact_reps.htm
To e-mail all members of the Senate, use the following addresses:
[email protected], [email protected], Bob.A[email protected], [email protected], [email protected], [email protected], [email protected], [email protected], [email protected], [email protected], [email protected], [email protected], [email protected], [email protected], [email protected], [email protected], [email protected], [email protected], [email protected], [email protected], [email protected], [email protected], [email protected], [email protected], [email protected], [email protected], [email protected], [email protected], [email protected], [email protected], [email protected], [email protected], [email protected], [email protected], [email protected], [email protected], [email protected], [email protected], [email protected], [email protected], [email protected], [email protected], [email protected], [email protected], [email protected], [email protected], [email protected], [email protected], [email protected], [email protected]
DELIVER THIS MESSAGE
In sending e-mails, use the subject line: "Pass HB 650 without amendments"
Dear Senator:

I strongly urge you to vote for HB 650: "Amend Various Gun Laws/Castle Doctrine" and to oppose ANY AND ALL amendments to the bill, however well-intentioned they may appear. The present contents of HB 650 have been voted on — and passed – in various versions by both the Senate and House. The bill's passage is long overdue.

Efforts to amend gun-related legislation to include the contents of SB 594: "Firearms/State of Emergency" are misguided and short-sighted. Such an amendment would render moot the Bateman lawsuit filed by numerous plaintiffs, including Grass Roots North Carolina and the Second Amendment Foundation, and argued by famed gun rights lawyer Alan Gura, to expand the US Supreme Court interpretation of the Second Amendment.

As always, I will be monitoring your actions via Grass Roots North Carolina legislative alerts

Respectfully,
With more than 650,000 members and supporters nationwide, the Citizens Committee for the Right to Keep and Bear Arms is one of the nation's premier gun rights organizations. As a non-profit organization, the Citizens Committee is dedicated to preserving firearms freedoms through active lobbying of elected officials and facilitating grass-roots organization of gun rights activists in local communities throughout the United States. The Citizens Committee can be reached by phone at (425) 454-4911, on the Internet at www.ccrkba.org or by email to [email protected]