Shooting Industry Academy of Excellence Names 2011 Winners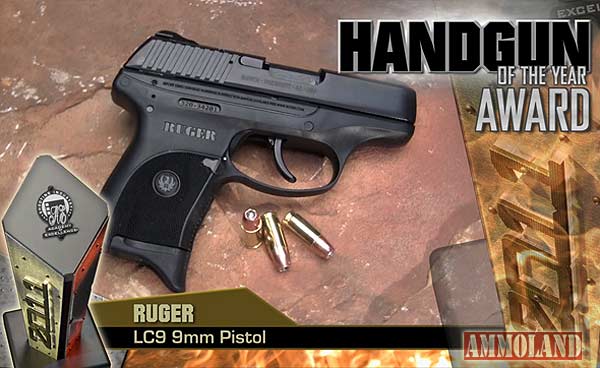 San Diego, Calif. –-(Ammoland.com)- The industry's best of the best were recognized at the 20th Annual Shooting Industry Academy of Excellence awards July 22 at the Holiday Inn University Plaza in Bowling Green, Ky.
Winners were announced in conjunction with the Shooting Industry Masters.
The 500-member voting Academy, which includes manufacturers, distributors, executives, storefront dealers and outdoor writers, named Hornady Manufacturer of the Year for service, support, delivery and commitment to customers at all levels.
Ellett Brothers was awarded Distributor of the Year for continuing to commit its resources to maximizing customer service.
Ellett Brothers also received the Citizenship Award, for its continuing mission of cultivating strong community bonds.
Larry Potterfield, of MidwayUSA, earned the night's sole individual honor, the Shooting Industry Award, for donations to youth shooting sports that topped $4 million in 2010.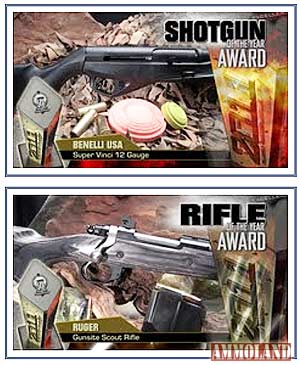 The 2011 award recipients are:
Accessory of the Year — Butler Creek: Baby UpLULA Loader.
Self-Defense Product — Crimson Trace: LightGuard Tactical Light.
Optic of the Year — Leupold: VX-R 3-9x40mm Riflescope.
Hunting Product —Leupold: RX-1000i TBR with Digitally eNhanced Accuracy (DNA) Rangefinder.
Ammunition of the Year — Hornady: Superformance Varmint Ammunition.
Safety Product — SureFire: EP3 Sonic Defenders Earplug.
Knife of the Year — Benchmade: 915 Triage.
Handgun of the Year — Ruger: LC9.
Rifle of the Year — Ruger: Gunsite Scout Rifle (M77-GS).
Shotgun of the Year — Benelli USA: Super Vinci 12 Gauge.
Citizenship Award — Ellett Brothers.
Distributor of the Year — Ellett Brothers.
Manufacturer of the Year — Hornady.
Shooting Industry Award — Larry Potterfield, MidwayUSA.
The Academy considered a record 193 entries in 14 categories before selecting the top three in each category. After the nominees were finalized and the products verified, Academy members selected one recipient for each award.
"Each award recipient and nominee deserves accolades for their commitment to excellence in design and service," said Randy Molde, Academy director. "Our industry is better because of their efforts. The Academy did an outstanding job recognizing the year's top achievements."
For more information on the 20th Annual Shooting Industry Academy of Excellence Awards, including all the nominees and an Academy member application, visit www.shootingindustry.com. Contact Elizabeth O'Neill, Academy of Excellence coordinator, at 1-888-315-3641 or [email protected]