Cynthia Austin Coasts To EGW Area 8 Women's Production Shooting Title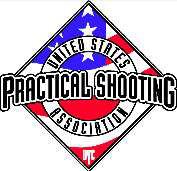 FREDERICKSBURG, Va. –-(Ammoland.com)- Cynthia Austin made it look easy winning six of 10 stages to claim the Women's Production division title by a 98 point margin over the Labor Day weekend at the U.S. Practical Shooting Association's 2011 EGW Area 8 Handgun Championship in Fredericksburg, Va.
Austin jumped out into the lead with a first stage win and held it through the entire match, finishing with 788.7626 points to take the title.
Second place went to Karla Herdzik of Alexandria, Va. who won two stages and finished with 689.8023 points.
"Cynthia shot an excellent match for one of the strongest performances of the competition," observed Harry Foltz, the USPSA Area 8 director.
Rounding out the top five were Rhianna Trout in third with two stage wins and 655.5667 points, Sharon Burwell of Duncansville, Pa. in fourth with 618.8858 and Jessica Leftridge in fifth with 457.5496.
Elsewhere within the division, Michael Hollar of Conover, N.C. won the overall Production division title with 1177.2203 points. The current junior national champion, Sonny Morton of Ruther Glen, Va., one of two juniors competing in the division, placed seventh overall with 1116.5968. Bruce Wallace of Jacksonville, Fla. won the Senior Production title and finished 19th overall with 916.2423 points. Larry Blackmon placed as the top Super Senior with a score of 557.8760.
The 2011 EGW Area 8 Handgun Championship was held September 1-4 at the Fredericksburg Rod & Gun Club and drew over 300 top shooters. In addition to crowning champions in each of the six USPSA divisions – Limited, Limited-10, Open, Production, Revolver and Single Stack – the match also hosted a shooting fundraiser as part of a larger effort to raise money for the Wounded Warrior Project. To date the Area 8 region of USPSA, made up of Delaware, Maryland, New Jersey, Pennsylvania and Virginia, has raised over $7,300 for the charity.
To learn more about practical shooting, or join the 20,000 members of USPSA in the most dynamic and fast-paced shooting sport around, visit www.USPSA.org, follow @USPSA_Shooting on Twitter, like USPSA on Facebook (www.facebook.com/USPracticalShootingAssn) or read the Practical Shooting blog (PracticalShooting.posterous.com).
About:
USPSA is a non-profit membership association. Most of the more than 20,000 individual members belong to and regularly compete at one of the nearly 375 affiliated clubs and sections (groups of clubs banded together for mutual benefit) located across the United States. USPSA is affiliated with the International Practical Shooting Confederation (I.P.S.C.), which is comprised of approximately 67 nations. USPSA is the American region of IPSC. Visit: www.uspsa.org