Meprolight Announces the New MEPRO M5 Red-Dot Optic
An Enhanced Close Quarter Combat Optic for Military and Law Enforcement Forces.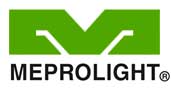 Or Akiva, Israel –-(Ammoland.com)- Meprolight, an international electro optics provider for military, law enforcement and civilian markets, is launching its MEPRO-M5 another addition to the company's advanced line of operationally proven combat optics for light weapons.
The sight unit is answering the need for a close quarter battle sight, for both military and law-enforcement forces
The new Red-Dot Optic Sight will be introduced at DSEI 2011, to be held September 13-16 2011 in London (Booth No. S9-165).
The MEPRO M5 is a 280gr lightweight MIL-STD, red-dot sight, specifically optimized for "both eyes open" shooting, operation with GEN II and III night vision devices, as well as weapon mounted magnification devices. An ideal solution for light machine guns, assault rifles and sub-machine guns, the M5 features an enlarged 33 x 22 display, ensuring un-paralleled rapid target acquisition. The sight features a 2-MOA red-dot aiming point with four variable brightness settings, to remain effective on the darkest night or sunniest day.
The M5 utilizes the MIL-STD-1913 rail system (Picatinny) and uses a single AA battery with auto-power on/off, providing up to 8,000 hours of operation.
"The M5 is an important addition to the Meprolight's portfolio of day sights," says Golan Kalimi, Meprolight's VP for Marketing, "The unit is a significant stride forward in Meprolight's long track record of success in combat optics" Mr. Kalimi emphasizes.
Bringing together Meprolight's accumulated knowledge and expertise in this demanding area, the M5 was designed using the latest operational feedback that emphasized the need for all the features included, but also demanded a light and rugged chassis for the entire system.
ABOUT MEPROLIGHT
Meprolight is an International Electro-Optics company, developing, manufacturing and marketing systems for infantry, armed forces, law enforcement agencies and civilian markets since 1990. Meprolight provides comprehensive solutions with a wide array of combat-proven products; electro-optical and optical sights and devices, night vision devices, thermal sights and a wide variety of tritium and LED illuminated products and accessories for safety and security applications.
All of Meprolight's products are designed and produced to the highest quality standards. The products are fully certified to ISO-9001:2008, complying with NATO and US military specifications and International MIL Standards.
On June 2010, Pulse Inteco Systems joined the SK group as a partner of Meprolight to further position the group as a leading provider of sophisticated and comprehensive electro-optical solutions for infantry and armed forces.
For more information please visit our website at: www.meprolight.com