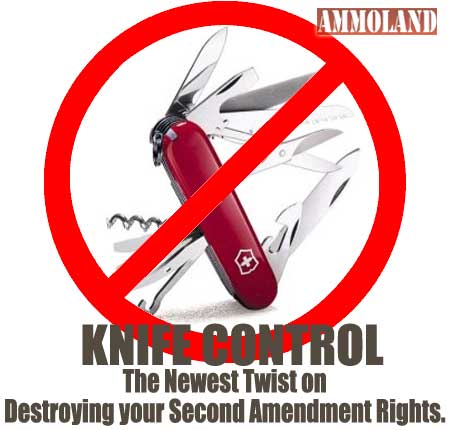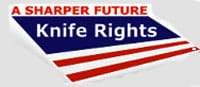 Gilbert, AZ –-(Ammoland.com)- Knife Rights was organized to ensure that we here in the United States don't lose our freedoms as others have around the globe.
In many other countries the knives we own and use daily are severely restricted or banned outright. Australia, which already imposed severe and often arbitrary restrictions on importing many knives has tightened their restrictions even further to ban fully 80% of the knives sold in America today.
The latest list of restricted and illegal "weapons" items subject to control from Australian Customs and Border Protection includes "Single handed opening knives that have a blade recessed into the handle that can be opened with gravity, inertia or centrifugal force (including parts)."
We have been advised by our friends in Australia that this will cover any knife which can be opened with a thumb stud, thumb hole or flipper.This goes a step beyond traditional bans on so-called "flick" knives or a knife with a locking blade or one-hand opening, but not both.
If you don't believe there are people and politicians working to implement bans such as these here in the U.S., you are not paying attention. Just look at what has happened in New York City and Boston. Knife Rights is the only grassroots organization working to stop such efforts.
Help Knife Rights protect your rights and freedoms. Join Knife Rights or make a donation (see below) TODAY!
About:
Knife Rights (www.KnifeRights.org) is America's Grassroots Knife Owners Organization, working towards a Sharper Future for all knife owners. Knife Rights is dedicated to providing knife owners an effective voice in public policy. Become a Knife Rights member and make a contribution to support the fight for your knife rights. Visit www.kniferights.org