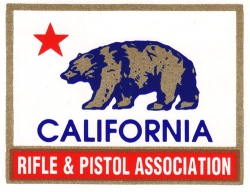 Sacramento, CA –-(Ammoland.com)- Dear AmmoLand Readers:
On behalf of your CRPA Board of Directors and Staff, we sincerely thank you for your continued support of our association over the past year.
It is only through the ongoing dedication and generosity of our CRPA members that we are able to protect our sacred Second Amendment and hunting rights here in California.
We wish you and your family a very Merry Christmas and a Happy and Prosperous New Year.
May God bless you!
Sincerely, John Fields Executive Director
California Rifle & Pistol Association
About:
The California Rifle and Pistol Association "CRPA," founded in 1875, is dedicated to defending the rights of law-abiding citizens to responsibly use firearms for self-defense and the defense of their loved ones, for sport, and for all other legal activities. CRPA is the official state association of the National Rifle Association. A California non-profit association, CRPA is independently directed by its own Board of Directors. CRPA's members include law enforcement officers, prosecutors, professionals, firearm experts, the general public, and loving parents. CRPA has always worked to reduce the criminal misuse of firearms and firearms accidents, while actively promoting and organizing the competitive shooting sports and Olympic training programs in California. We are proud to say that many CRPA competitors are among the best in the world. Visit: www.crpa.org