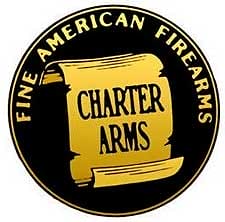 Shelton, CT., –-(Ammoland.com)- Charter Arms, manufacturer of American-made affordable and reliable revolvers for over 48 years, recently moved into an expanded office and production facility.
The company's new location increases production space from 8,000 to 28,000 square feet providing a major increase in manufacturing finished goods capacity.
High performance T8 lighting was installed maximizing sustainability while minimizing energy costs. The move was completed without interruption of customer shipments.
Nick Ecker, president of Charter Arms explained, "The overall increase in space will enhance the efficiency and flow of parts throughout all of our plant production cells. A lot of thought went into the initial design process incorporating many of our employees' ideas that will favorably impact their work areas."

Ecker revealed, "In 2013, we plan to introduce several new models catering to the growing interest of women shooters and a few other niche areas, so we're eager to settle in."
Founded in 1964, Charter Arms manufacturers a full line of revolvers made by professional, skilled American craftsmen in Shelton, CT, in the heart of New England's Gun Valley. Rich in tradition with unmatched customer service, Charter Arms revolvers are consistently associated with personal protection because of their strength, reliability and accuracy. All Charter Arms revolvers are covered by a lifetime warranty.
For more information, visit www.CharterArms.com, or call customer service (203) 922-1652. Follow us on facebook https://www.facebook.com/CharterFirearms for updates on new products.