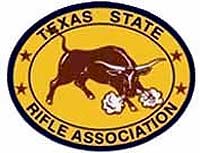 Houston, Tx –-(Ammoland.com)- The Officers, Staff and Directors of the Texas State Rifle Association grieve with the country and with the families who lost loved-ones in Connecticut.
The loss of anyone's child at any age due to a criminal act is a heartfelt tragedy for us all.
This is a sad time and Americans are understandably seeking answers, as to why. However, to second-guess an ongoing criminal investigation by suggesting that additional gun laws or restrictions might have made a difference is not only a rush to judgment, but is irresponsible.
This association continues to stand behind efforts that serve to:
Recognize our inalienable right to self-protection,
Recognize the Second Amendment to the U.S. Constitution and similar language in our state constitution which protects the rights of law abiding citizens,
Enforce existing gun laws and regulations,
Lock up those individuals who use guns as part of their criminal acts,
Ease firearm restrictions for the law abiding in many of the so-called "gun-free zones,"
Identify those judged through the courts to be mentally ineligible for firearm ownership.
Go to www.tsra.com for membership information and more.
Sincerely, Steve Hall, executive director
Texas State Rifle Association
About:
The Mission of the Texas State Rifle Association is to protect and defend the inalienable rights of the individual Texan to acquire, possess, transport, carry, transfer ownership and enjoy the right to lawful use of firearms for self preservation, for the defense of family and property and the common defense of the Republic and the individual liberties of the people. Visit: www.TSRA.com