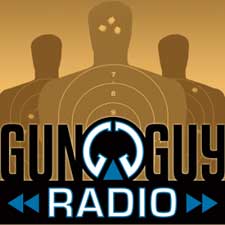 DeKalb, IL –-(Ammoland.com)- On this week's Gun Guy Radio Jake Challand interviewed Pete Brownell the CEO of Brownells, a third generation family business. Jake started the conversation off with asking Pete about his favorite guns and shooting sports.
Then they moved onto the amazing story of how his Grandfather, Bob Brownell, founded the company over 70 years ago. Through perseverance and common sense business practices, Brownells has become a true American success story.
They have kept that success going by moving full speed into the internet/Amazon age. Pete walks the listeners through the story of how Brownell's made the transition from a classic catalog to an online superstore. Brownells now offers a level of online service that rivals the very best of all companies out there.
In addition to discussing company history, Challand asks Mr. Brownell some tough questions about the current shortages in the Firearms industry. Pete gives us some hope for the future supply of guns, parts and accessories. Continuing with the Brownells/Gun Guy Radio weekly giveaway, Zack, Mike and Jake announce the winner of the Brownell's Upper Receiver Action Block set. Listen to the entire episode at https://www.gunguyradio.com/050/ or subscribe to the show on iTunes.
About Gun Guy Radio
Gun Guy Radio is an on demand talk show that stays positive and leaves out the politics. The podcast features a variety of popular guests that cover a wide range of topics that firearms enthusiasts crave. Each episode delivers entertainment, education and encouragement that expands firearm ownership and knowledge to the current and next generations. Gun Guy Radio releases every Sunday at 12:00 pm central time. Subscribe to the email list and listen via apple iTunes, Stitcher Radio or gunguyradio.com.
Contact:
Jake Challand, Producer/Host
email: [email protected]
Thank You,
Jake Challand
Producer/HostW: Gun Guy Radio
E: [email protected]
On Demand Talk Radio