Agenda Fails to Include Easy Fixes on Gun Owner Issues
Agenda Includes .50 Ban and Horrific FID Bill
Contact Senate President Stephen Sweeney and Your Senator ASAP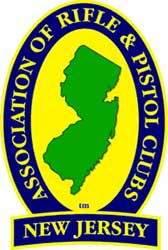 Trenton, NJ –-(Ammoland.com)- On Thursday, May 30 2013, the New Jersey State Senate is scheduled to hold a full floor vote on the remaining gun bills in the Senate package, plus four new bills that were just added to the agenda.
Glaringly absent from the agenda are simple, easy fixes to longstanding issues that have plagued law-abiding gun owners, which ANJRPC has been pressing for months. These include an "Aitken's Law" concept (to prevent law-abiding gun owners from being turned into criminals for hyper-technical transportation violations); enforcement of the 30-day permit issuance deadline already required by law but ignored by permitting authorities; and extension of handgun permits to one year.
A small group of gun ban extremists in the legislature have stonewalled these reasonable, common-sense proposals which have no downside to anyone, revealing utter contempt and ill will toward gun owners.

Please immediately contact Senate President Stephen Sweeney, your State Senator, and the Senate Majority Office and (1) urge them to oppose all upcoming anti-gun bills; and (2) demand that they include "Aitken's Law," 30-day permitting enforcement, and 1-year handgun permits on Thursday's agenda.
SENATE PRESIDENT STEPHEN SWEENEY (D3)
 [email protected]
(856) 251-9801 office
(856) 251-9752 fax
SENATE MAJORITY OFFICE
Phone: 609-847-3700
Fax:609-633-7254
The complete agenda for Thursday's Senate floor vote (including non-gun bills) is available here (click "May 30" on calendar in center of page, then select "Senate Session."). Here is the current list of gun bills to be voted on Thursday, with ANJRPC's comments (links are to the most recent versions of the bills):
The Senate vote on these bills is presently scheduled to begin at 2:00 p.m. on Thursday, May 30th. Gun owners are welcome to observe the proceedings in person in the Senate Gallery (there will be no testimony), located at 125 West State Street in Trenton.
About Association of New Jersey Rifle & Pistol Clubs:
The Association of New Jersey Rifle and Pistol Clubs, Inc. is the official NRA State Association in New Jersey. Our mission is to implement all of the programs and activities at the state level that the NRA does at the national level. This mission includes the following: To support and defend the constitutional rights of the people to keep and bear arms. To take immediate action against any legislation at the local, state and federal level that would infringe upon these rights. Visit: www.anjrpc.org