Anti-gun FID Card / Training Bill to be Heard, Public Testimony Will Be Taken.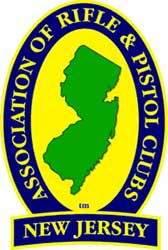 Trenton, NJ –-(Ammoland.com)- On Thursday, June 6, at 1:00 p.m., the New Jersey Assembly Law & Public Safety Committee is scheduled to consider amendments on several gun bills that were passed by the New Jersey Senate last month.
The hearing is part of the "concurrence" process, in which differences in legislation passed by the two houses of the legislature are reconciled.
It is important that members of the Law & Public Safety Committee hear from gun owners before Thursday's hearing. While it is likely that the Committee will pass these bills, it is critical that gun owners make their voice heard at each moment in the process, including now, and that legislators do not get a "pass" from firearms owners.
Every effort you make matters – this legislation would have passed months ago had gun owners not spoken up.
Please urge the Committee members to oppose all new anti-gun legislation — especially S2723 / A4182. This is Senate President Stephen Sweeney's "centerpiece" legislation of the anti-gun bill package, being touted by Democrats as a "national model."
Among other things, this legislation throws out existing FID cards and replaces them with either a privacy-invading driver license endorsement or other form of ID; suspends Second Amendment rights without proof of firearms training; imposes a 7-day waiting period for handgun purchases; ends all private sales; and effectively creates a registry of ammunition purchases and long gun sales. This legislation will not stop criminals or prevent another tragedy — it ONLY affects law-abiding citizens and no one else. Do not be fooled by claims that this bill benefits gun owners. This bill is poison with one or two drops of sugar added.
The public can testify at Thursday's committee hearing. Subject to change, the hearing is scheduled for committee room 16 on the 4th floor of the State House Annex, 125 West State Street, Trenton, N.J. 08608
The remaining bills currently scheduled for Thursday's hearing do not require active opposition at this time – they have either been previously amended so they only impact criminals, or they do not impact Second Amendment rights. ANJRPC will issue additional alerts should that change.
MEMBERS OF THE NEW JERSEY ASSEMBLY LAW & PUBLIC SAFETY COMMITTEE:
Charles Mainor (Chair) (D31) [email protected] Phone: 201-536-7851 Fax: 201-536-7854   Gilbert L. Wilson (Vice Chair) (D5) [email protected] Phone: 856-547-4800 Fax: 856-547-5496   Nelson T. Albano (D1) [email protected] Phone: 609-465-0700
Fax: 609-465-4578   Daniel R. Benson (D14) [email protected] Phone: 609-631-0198 Fax: 609-631-0324   Sean Connors (D33) [email protected] Phone: 201-795-9190 Fax: 201-795-5290   Joseph Cryan (D20) [email protected] Phone: 908-624-0880 Fax: 908-624-0587   Sean T. Kean (R30) [email protected] Phone: 732-974-0400 Fax: 732-974-2564   Gregory P. McGuckin (R10) [email protected] Phone: 732-840-9028 Fax: 732-840-9757   Erik Peterson (R23) [email protected] Phone: 908-238-0251 Fax: 908-238-0256   David P. Rible (R30) [email protected] Phone: 732-974-0400 Fax: 732-974-2564   Bonnie Watson Coleman (D15) [email protected] Phone: 609-292-0500 Fax: 609-633-2179
About Association of New Jersey Rifle & Pistol Clubs:The Association of New Jersey Rifle and Pistol Clubs, Inc. is the official NRA State Association in New Jersey. Our mission is to implement all of the programs and activities at the state level that the NRA does at the national level. This mission includes the following: To support and defend the constitutional rights of the people to keep and bear arms. To take immediate action against any legislation at the local, state and federal level that would infringe upon these rights. Visit: www.anjrpc.org