Free seminar for FFLs makes next stop in Louisville, Ky.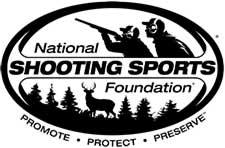 DES MOINES, Iowa –-(Ammoland.com)-  The National Shooting Sports Foundation (NSSF), the trade association for the firearms, ammunition, hunting and shooting sports industry, concluded its free Retailer Education Seminar in Des Moines, Iowa, on Tuesday, July 16 2013.
The half-day program, which was offered to firearms retailers in Iowa, included seminars on properly filling out the Form 4473, completed when ownership of a firearm is to be transferred, such as at the time of purchase; inventory control; store security; straw purchase awareness; and the NICS background check process. The seminar concluded with a helpful question-and-answer session, led by NSSF's ATF Compliance Consultants. All members of this expert team are retired officials of the federal Bureau of Alcohol, Tobacco, Firearms and Explosives, each with more than 33 years of experience with ATF.
In addition, Ross Loder, bureau chief of the Iowa Department of Public Safety, provided relevant information about Iowa state firearms regulations.
"Our Retailer Education Seminars have proven so popular, we have scheduled a record number in 2013," said Patrick Shay, NSSF director, retail development. "Our seminar in Des Moines was our tenth, and we still have three more scheduled."
The remaining Retailer Education Seminars are scheduled for Louisville, Ky., on Aug. 13, Cleveland, Ohio, on Aug. 15, and Salt Lake City, Utah, on Sept. 10. Federal Firearms Licensees in those states will receive invitations, with directions on how to register.
After attending a previously held Retailer Education Seminar, firearm retailer Ron Goodenow, co-owner of the Outpost Range, said, "One of the most informative and educational seminars we have been to. Even if you knew all about the ATF forms and dealt with straw deals, everyone walked away better informed."
For more information on these seminars, visit http://www.nssf.org/retailers/resources/seminars.cfm.
About NSSF
The National Shooting Sports Foundation® is the trade association for the firearms industry. Its mission is to promote, protect and preserve hunting and the shooting sports. Formed in 1961, NSSF has a membership of more than 8,000 manufacturers, distributors, firearms retailers, shooting ranges, sportsmen's organizations and publishers. For more information, log on to www.nssf.org.