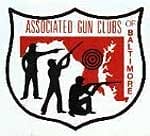 Maryland –-(Ammoland.com)- As you no doubt know, SB 281, Maryland's so-called "Firearm Safety Act of 2013," goes into effect on October 1, 2013.
We worked to bring your views before the General Assembly and we are working with the Maryland State Police on the Act's implementation, but it has become increasingly clear that the only possible way to protect our Second Amendment rights is in the courts.
Accordingly, we here at Associated Gun Clubs will participate in the filing of a lawsuit against SB 281.
If you are interested in participating and are currently eligible to receive and possess firearms in Maryland, please let us know.
We are looking for would-be handgun purchasers (preferably first-time handgun purchasers) who want to purchase a handgun for home defense. We also are looking for individuals who may want to purchase the rifles or magazines banned by the Act for specific reasons such as advanced age, or physical impairment.
If you or somebody you know matches these requirements, please contact me. Thank you for your continued support.
Email here to reply: [email protected]
Regards, John H. Josselyn Legislative Vice President
About:
Associated Gun Clubs of Baltimore, Inc. (AGC), located in Marriottsville, Maryland. The Associated Gun Clubs of Baltimore, Inc. was formed on July 1, 1944 when a number of World War II veterans in the Baltimore, Maryland area began looking for a place for recreational and competitive shooting. They organized with several other Baltimore area shooting clubs to form the "AGC" Visit: www.associatedgunclubs.org