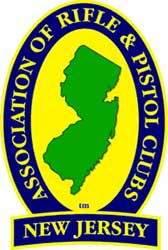 Trenton, NJ –-(Ammoland.com)- On October 8th 2013, the Association of New Jersey Rifle & Pistol Clubs (ANJRPC) and its Executive Director Scott Bach filed suit against the New Hampshire Department of Safety over an illegal rule reversal that prevents Garden-State residents and others from qualifying for New Hampshire non-resident carry licenses.
The change requires applicants to have a carry license from their home state in order to qualify for the New Hampshire non-resident license.
Those living where carry permits are difficult or impossible to obtain, like New Jersey, can no longer qualify for the New Hampshire license, simply because of where they happen to live — and for no other reason.
The rule reversal undermines the work of Bach and gun rights attorney Evan Nappen from nine years ago, which originally opened up New Hampshire licenses to New Jersey residents and those living in other "may-issue" or "no-issue" jurisdictions.  Nappen is counsel in the case and is handling the litigation at no charge.
A copy of the complaint in Bach v. New Hampshire Dept. of Safety is available here.  The lawsuit is based on violations of New Hampshire law, equal protection, and the Second Amendment.
"It is ironic that New Jerseyans are the ones having to teach a lesson in freedom to regulators in the Live Free or Die state," said Bach.

"This rule reversal serves no legitimate purpose, impacts the rights of millions of law-abiding gun owners, and inexplicably cuts off a stream of revenue to the GraniteState. We don't intend to let it stand."
In addition to New Jersey, the rule reversal affects residents from all "may-issue" and "no-issue" jurisdictions, including New York City, Washington, D.C., Massachusetts, New York State, Rhode Island, Maryland, Delaware, California, and Hawaii.
To help resolve this issue more quickly, everyone impacted by this rule reversal in any jurisdiction should immediately (and respectfully) email the public official listed below and explain that the rule change either prevents you from renewing your existing non-resident NH carry license, or prevents you from obtaining one even though you are otherwise qualified:
Mr. Earl Sweeney, Deputy Commissioner
New Hampshire Department of Safety
[email protected]
This new lawsuit is part of a broader initiative by ANJRPC to restore right to carry in the GardenState. ANJRPC is a plaintiff in an ongoing federal lawsuit challenging New Jersey's unconstitutional carry laws, and recently filed a "friend of the court" brief in a state challenge on the issue.  Both cases may wind up before the U.S. Supreme Court.  ANJRPC is the leading Second Amendment organization in New Jersey and the official state affiliate of the National Rifle Association.
Please support our efforts!
About Association of New Jersey Rifle & Pistol Clubs:The Association of New Jersey Rifle and Pistol Clubs, Inc. is the official NRA State Association in New Jersey. Our mission is to implement all of the programs and activities at the state level that the NRA does at the national level. This mission includes the following: To support and defend the constitutional rights of the people to keep and bear arms. To take immediate action against any legislation at the local, state and federal level that would infringe upon these rights. Visit: www.anjrpc.org