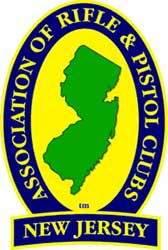 Trenton, NJ –-(Ammoland.com)- Today, ANJRPC filed a "friend of the court" brief in a State Supreme Court appeal challenging New Jersey's unconstitutional carry laws.
This appeal is separate from the already-pending federal lawsuit challenging New Jersey's carry laws, in which ANJRPC is a direct party, which has been ongoing for several years.
Friend of the court briefs allow those who are not parties in a case to weigh in. ANJRPC's new brief is available here.
"One way or the other, New Jersey's carry laws will not stand," said ANJRPC Executive Director Scott Bach.

"For decades, New Jerseyans have been denied their Constitutional right to protect themselves with a firearm outside the home, and we intend to change that, whether through this case or our ongoing federal appeal or otherwise," said Bach.
Today's filing follows the New Jersey Supreme Court's recent agreement to hear the appeal in the state case (called In re: Pantano), which was brought by attorney Evan Nappen. The plaintiff in the case was denied a carry permit even though his livelihood requires him to regularly possess and transport very large amounts of cash. If the New Jersey Supreme Court will not overturn the lower court, Pantano will eventually be appealed to the U.S. Supreme Court.
Presently, there are several federal right to carry cases from different parts of the country that are simultaneously making their way toward the U.S. Supreme Court, including ANJRPC's federal case. One or more of the federal cases could be heard as early as 2014, with potential to resolve the right to carry issue for the entire nation. In the event that none of them are heard, the Pantano case could serve as an additional basis for consideration of the issue by the U.S Supreme Court.
ANJRPC's brief in Pantano was prepared by attorney Dan Schmutter. It addresses several issues, but most notably the improper attempts by numerous lower courts around the nation to redefine the groundbreaking Heller and McDonald cases as limiting self defense with a firearm to inside the home.
The Second Amendment Foundation is anticipated to file its own independent friend of the court brief in the Pantano case this week, to be joined in by the New Jersey Second Amendment Society. Right to carry is a bedrock issue on which all Second Amendment organizations are unified and active.
Please support our efforts! : http://tiny.cc/x6ja4w
About Association of New Jersey Rifle & Pistol Clubs:The Association of New Jersey Rifle and Pistol Clubs, Inc. is the official NRA State Association in New Jersey. Our mission is to implement all of the programs and activities at the state level that the NRA does at the national level. This mission includes the following: To support and defend the constitutional rights of the people to keep and bear arms. To take immediate action against any legislation at the local, state and federal level that would infringe upon these rights. Visit: www.anjrpc.org