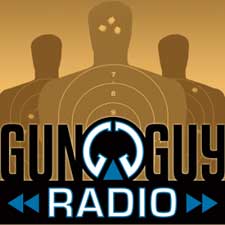 DeKalb, IL –-(Ammoland.com)- R. Lee Ermey – affectionately known by many as "Gunny" – is perhaps best known for his  performance in Full Metal Jacket, but he has been in the film industry for over 40 years.
At nearly 70 years old, he has no plans to slow down though he has noticed his acting opportunities declining since he became outspoken about his conservative politics.
He started as a technical consultant for Vietnam war movies because of his experience in the United States Marine Corps and that evolved into acting.
Most recently he has written "Gunny's Rules – How To Get Squared Away Like a Marine." ( http://tiny.cc/du1w8w )
As Jake notes, the book "covers quite a spectrum from entrepreneurship to leadership."
Gunny pulls no punches concerning a host of topics from government assistance to the benefits of being his own boss after his retirement from the Marines to dodging fruit as part of his film dialogue practice. Finally, Gunny says the book will answer almost all of the questions he gets about Full Metal Jacket.  His most recent project is a new television program highlighting the use of working dogs that will be on cable television beginning in the spring of 2014.
Gunny is heavily involved in the firearms industry.  He began hunting as a child when he would hunt on his way to the school bus stop and on his way home from the classroom. In addition to his acting career, he is a member of the Glock Shooting Team as well as having his own competitive rifle team, which boasts Donnie Trump – son of Donald Trump – as one of its members. He has an affection for classic military rifles and has even institute a bi-annual competition using vintage military sniper rifles. In addition to his work for Glock, Gunny has served as the spokesman for Victory Motorcycles, SOG Knives, and Tru-Spec Clothing.  He's a true believer in the products that he endorses. "When I find a good product I want to tell my friends 'go buy this product.'" Gunny is a staple at The SHOT Show and will be attending his twelfth consecutive show in January 2014.
Gunny sums up his philosophy on firearms in America, "I believe everyone in America should own a gun."
This week's Brownell's Product Spotlight is on the Midwest Industries AR-15 SS Gen 2 handguard is one of the more popular handguards currently on the market.  Its advantages are its lightweight, its narrow profile, and its generally minimalist approach to the handguard.  It will work with most low profile gas blocks and it comes with all the necessary tools for installation including a new barrel nut. The handguard comes in 15, 12, 10, 9, and 7 inch options in both black and flat dark earth. It also has a quick detach picatinny rail and a bipod stud.  As Paul Levy says, "Midwest really does take care of you right out of the box with these handguards. They're well made, easy to install and they look pretty good too."
Listen to the entire episode at www.gunguyradio.com/099/ or subscribe to the show on iTunes.  Visit the Firearms Insider Community at www.firearmsinsider.tv.
About Gun Guy Radio:
Gun Guy Radio is an on demand talk show that stays positive and leaves out the politics. The podcast features a variety of popular guests that cover a wide range of topics that firearms enthusiasts crave. Each episode delivers entertainment, education and encouragement that expands firearm ownership and knowledge to the current and next generations. Gun Guy Radio is found on the Firearms Radio Network and releases every Sunday at 12:00 pm central time. Subscribe to the email list and listen via Apple iTunes, Stitcher Radio or www.gunguyradio.com.
Contact: Jake Challand President Firearms Radio Network Email:
[email protected]
Web:  
firearmsradio.tv