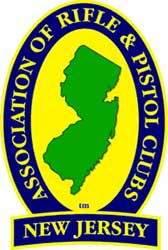 Trenton, NJ –-(Ammoland.com)- This afternoon, the Brady Campaign and the Million Mom March (Mercer County NJ Chapter) announced that they are filing a lawsuit to force the New Jersey Attorney General to formally report on the public availability of so-called "smart guns."
The lawsuit is intended to trigger New Jersey's 2002 smart gun law, which could eventually outlaw the transfer of handguns that do not incorporate the technology.
"New Jersey's smart-gun law is a dumb as it gets," said ANJRPC Executive Director Scott Bach.

"It forces you to use an unproven technology to defend your life, and then exempts the state from liability when the gun goes 'click' instead of 'bang.' If it's such a great idea, then law enforcement shouldn't be exempt, and the free market should be able to determine its viability. ANJRPC will spare no effort or expense to prevent this gun ban from going into effect."
There will be a media frenzy covering this event. The first stories available online as this alert was prepared include the following:
http://www.northjersey.com/news/new-jersey-sued-accused-of-ignoring-2002-gun-law-1.1019058
http://www.nbc40.net/story/25555423/new-jersey-sued-accused-of-ignoring-02-gun-law
http://yubanet.com/usa/Brady-Campaign-Sues-New-Jersey-Over-Smart-Gun-Law.php#.U3pPa7E8EaN
ANJRPC will provide additional details when they are available.
About Association of New Jersey Rifle & Pistol Clubs:The Association of New Jersey Rifle and Pistol Clubs, Inc. is the official NRA State Association in New Jersey. Our mission is to implement all of the programs and activities at the state level that the NRA does at the national level. This mission includes the following: To support and defend the constitutional rights of the people to keep and bear arms. To take immediate action against any legislation at the local, state and federal level that would infringe upon these rights. Visit: www.anjrpc.org