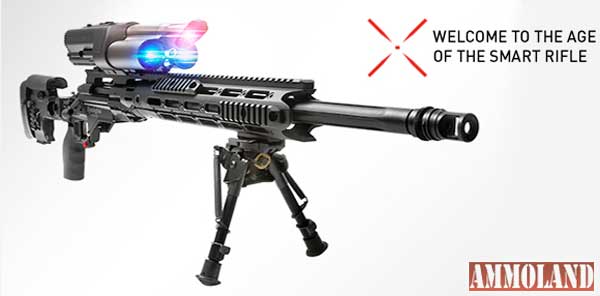 PFLUGERVILLE, TX – -(Ammoland.com)- Upon designation by the shooter, a Precision Guided Firearm utilizes computer vision based  digital image processing techniques to track targets.
Images from the optical sensors are analyzed and targets are identified and tracked using techniques such as edge detection, blob detection, fast fourier transforms and correlation.
Moving target velocity is determined using  image registration techniques and an internal Inertial Measurement Unit (IMU) to track the scene background relative to the target. Moving target velocity is used by the automatic ballistic reticle to set moving target lead.
By tracking the target and the barrel position relative to the target the networked digital tracking scope can determine a precise launch time for a given round.
About TrackingPoint
TrackingPoint (www.tracking-point.com) is an Austin, Texas-based technology company that created the first smart rifles, known as Precision Guided Firearms. Smart rifles utilize jet fighter lock-and-launch technology enabling anyone to engage targets at extreme ranges. Smart rifles dramatically enhance the hunting and shooting sports experience while delivering a powerful tactical advantage to military and law enforcement organizations.