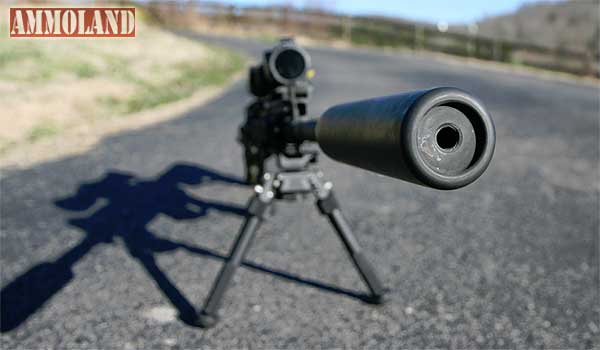 USA – -(Ammoland.com)- On July 1 2014, pro-suppressor legislation in Georgia and Kansas went into effect.
NRA and ASA backed House Bill 60, the most comprehensive gun bill to ever pass in the state of Georgia, included a provision which allows the use of sound suppressors while hunting.
With the enactment of the new law, Georgia became the 32nd state in which civilians can use suppressors while hunting. For a full map of hunting and ownership legalities, visit the ASA's website.
Kansas House Bill 2578, also went into effect. Signed by Gov. Brownback on April 23, the omnibus bill includes a "Shall Sign" provision which will require Chief Law Enforcement Officers (CLEOs) in the state to sign NFA applications within 15 days, unless the applicant is found to be a prohibited person.
The ASA would like to thank everyone who took the time to support these measures. We will continue to work towards our goal of legalizing suppressor ownership and hunting in all 50 states.
About the American Suppressor Association
The American Suppressor Association (ASA) is a registered 501(c)(6) non-profit trade association. Our mission is to identify and advocate for the common interests of the suppressor industry. To accomplish our mission, our principal initiatives focus on public education, and state and federal lobbying.
The ASA is a sponsorship and membership driven organization. For more information on how you can help protect and expand your right to own and use suppressors, please visit www.AmericanSuppressorAssociation.com.