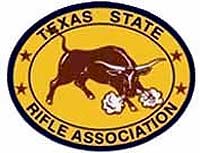 Houston, Tx –-(Ammoland.com)- Working to preserve our state's shooting sports heritage, the Texas State Rifle Association (TSRA) is proud to announce that the TSRA Foundation has surpassed the $1 million mark in funds delivered to youth and schools across Texas.
In less than three years, the TSRA Foundation has supported 87 schools and distributed $1.07 million to youth shooting sports and other programs designed to preserve and defend the gun ownership rights of Texans. Reporting time ranged from April 2011 to January 2014.
"The Foundation has contributed to TSRA and the State of Texas in a wide variety of ways," says Don Hathorne, president of the TSRA Foundation.

"First and foremost, we have partnered in creating and operating the Youth Shooting Sports Program (YSSP) which educates first time shooters in safe firearm handling and provides opportunities throughout Texas for our youth to have a safe experience. We have established an endowment fund for scholarships and have contributed to many 4-H, Boy Scouts of America chapters and other youth shooting programs throughout Texas."

"The Foundation is working every day, all across Texas, to preserve our heritage of positive firearm ownership and toward participation in TSRA and other firearm-related events. We're very excited and grateful to have distributed now more than $1 million toward those goals."
The Texas State Rifle Association Foundation is a 501(c)(3) organization, formally established in 2010, devoted to supporting a wide range of firearm-related public interest activities of the TSRA and the TSRA Youth Shooting Sports Program (YSSP) as well as other organizations that defend the Second Amendment rights of law-abiding Americans.
Founded in 1919, the Texas State Rifle Association is the largest firearms and shooting sports organization in Texas with 40,000 members. TSRA is also the largest, award-winning state affiliate of the National Rifle Association and is sanctioned by the Civilian Marksmanship Program. As a part of its public education efforts, the association produces a full-color bimonthly publication, TSRA Sportsman, which updates members on current news, hunter education programs, shooting sports competitions, and important issues effecting their Second Amendment rights. The TSRA also hosts an annual meeting every February that features exciting fund-raising auctions, informative speakers, exhibitors, and other events.
For membership or other information about the Texas State Rifle Association, visit www.TSRA.com or call 512.615.4200 or to donate to the TSRA Foundation, visit www.tsrafoundation.com.
Headquartered in Austin, Texas, the Texas State Rifle Association is a non-profit organization dedicated to defending the rights of law abiding Texans to own, enjoy and use firearms as guaranteed by the Constitutions of the State of Texas and the United States of America. For more information on membership or supporting the Texas State Rifle Association, call 512.615.4200 or visit www.tsra.com.