by David Cole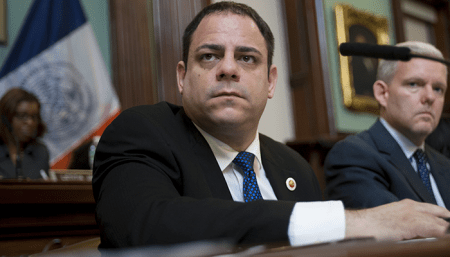 New York, NY –-(Ammoland.com)- There's a story making the rounds that New York City Councilman Costa Constantinides has introduced a new bill which would make the New York gun offender registry public, and allow city residents to sign up for an email alert if a Registered Gun Offender moves into the neighborhood.
But what I don't understand is why such a law would be necessary? You see, all residents of New York city must be granted a permit to simply possess a firearm of any type…and I can't imagine that the city is in the habit of issuing permits to those who are 'Registered Gun Offenders' in the state of New York.
So what is the need to notify anyone that there's a 'Registered Gun Offender' in the neighborhood?  If existing New York gun control laws worked, those would be the least likely people in the neighborhood to have a gun, right?
I know!  Maybe it is so that the neighbors of the 'Registered Gun Offender'will feel better, knowing that there is at least one person in their neighborhood who doesn't have a gun!
I mean, if Councilman Constantinides is concerned that a Registered Gun Offender might still be a risk to commit a crime with a gun…that would be like admitting gun control laws don't work.
Which is it?  I'm so confused…
About Gun Rights Magazine:
Gun Rights Magazines goal is to present a positive image of responsible gun ownership. Contrast the benefits and costs of civilian disarmament in human terms. Tell the story of free states through the eyes of the victor and areas with gun control laws through the eyes of the victim. Visit: www.gunrightsmagazine.com