GF and Ares stand united for Second Amendment rights.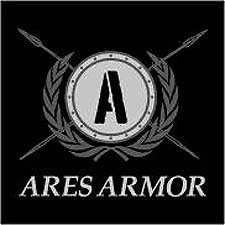 ROSEVILLE, CA, and NATIONAL CITY, CA –-(Ammoland.com)- Ares Armor, a Southern California-based retailer of products that allow law-abiding gun owners to build legal firearms at home, has announced that it will renew its financial commitment to The Calguns Foundation, a gun rights advocacy organization which advances Second Amendment rights through strategic civil litigation, education, and other programs.
Ares CEO Dimitri Karras said that the company's decision to support the gun rights group was "the right thing to do for many reasons, not the least of which is that Calguns is leading the charge for Second Amendment rights in California."

"Taking on the Department of Justice and Attorney General Kamala Harris in case after case, The Calguns Foundation has shown that it's not afraid to tackle the big issues," he commented. "In these days of billionaire-funded anti-gun organizations, it is more important than ever that we have a strong, united, and unwavering front."

Karras noted that Calguns' recent victory in a federal Second Amendment lawsuit that partially overturned California's 10-day waiting period stood out to him."

"When you're able to persuade a Bill Clinton-appointed federal judge that the government can't possibly justify a key gun control law like the waiting period, it's a huge step forward for our cause."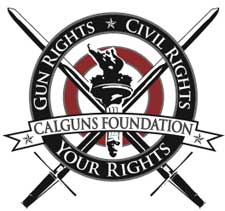 Freedom Isn't Free — SUPPORT GUN RIGHTS LAWSUITS!
"The support we've received from Ares Armor has been nothing short of extraordinary," said Calguns' Executive Director, Brandon Combs. "We can't thank Dimitri enough for his and his company's ongoing efforts to advance fundamental individual liberties. Ares has been and will continue to be a key voice for freedom in our state."

Combs concluded, "We are excited to continue working closely with Ares in our fight to secure the fundamental right to keep and bear arms."
The Calguns Foundation (www.calgunsfoundation.org) is a 501(c)3 non-profit organization that serves its members, supporters, and the public through educational, cultural, and judicial efforts to defend and advance Second Amendment and related civil rights.
The mission of Ares Armor (www.aresarmor.com) is to support and defend the Constitution of the United States.