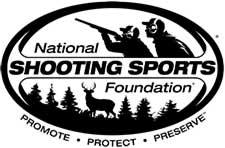 NEWTOWN, Conn –-(Ammoland.com)- I-594, which expanded background checks for gun sales, became law on Dec. 4 2014 in Washington State.
The ballot initiative was approved last month by 59 percent of voters statewide.
The initiative requires background checks to be performed on all firearms-related transfers, with what defines a transfer being anyone's guess?
The Spokesman-Review over the weekend published an editorial asking for clarification from the legislature on what exactly constitutes a transfer.
This is one of the unfortunate consequences from the poorly crafted initiative. Back in March 2013, the ATF released a procedure to set forth the recordkeeping and NICS procedures for FFLs who transfer firearms between private parties.
NSSF urges all FFLs in the State of Washington to please review these procedures before engaging in any transfers.
About NSSFThe National Shooting Sports Foundation is the trade association for the firearms industry. Its mission is to promote, protect and preserve hunting and the shooting sports. Formed in 1961, NSSF has a membership of more than 6,000 manufacturers, distributors, firearms retailers, shooting ranges, sportsmen's organizations and publishers. For more information, log on to www.nssf.org.