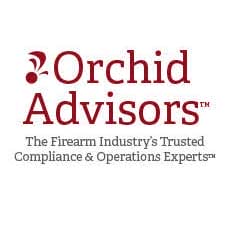 USA – -(Ammoland.com)- Effective January 21 2015, Ammoland Shooting Sports News became the official provider of industry, product and business news to Orchid Advisors website.
"We are very pleased to provide real-time streaming news feeds to our member base and frequent website visitors," says Orchid Advisors, "Their content is diverse and well read and compliments our business consulting thought leadership with related industry news."
AmmoLand's dailly stream of positive pro-gun, pro-industry news will update a portion of Orchid Advisor's website in real time on the right side of our pages.
"AmmoLand is always looking for great industry partners to help spread positive pro gun news across the world wide web and the compliance experts at Orchid Advisors is another great fit." says AmmoLand Editor Fredy Riehl.

"This partnership with Orchid Advisors will maximize the voice of our industry and the support for the Second Amendment by exposing even more folks to the great news that comes out of our industry everyday" continued Fredy.
About Orchid Advisors
Orchid Advisors is a management consultancy that drives operational effectiveness, profitability and regulatory compliance. Unlike some consulting firms, our unique methodology provides process, technology and internal control solutions that achieve all three objectives at once. Our consultants derive their expertise from years served in Fortune 500, Federal Government, Global Business Consulting and Legal environments. Orchid Advisors is endorsed by the NSSF as the compliance information firm for its members. For more information, see http://www.orchidadvisors.com.
About AmmoLand Shooting Sports News
Ammoland.com, is the web's leading Shooting Sports News Service for the Ammunition, Firearms, Shooting, Hunting and Conservation communities.  https://www.ammoland.com/