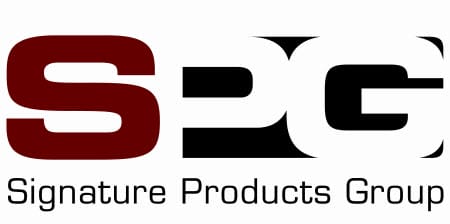 USA – -(Ammoland.com)- New for 2015, Signature Products Group (SPG) introduces the Browning Buck 2500RT Hunting Pack, which will be available in stores this summer.
This day pack boasts 2500 cubic inches of storage space, handles heavy loads with ease, and weighs merely 3.25 pounds.
Staying true to Browning's mantra, "The Best There Is," SPG has completely redesigned the Browning hunting pack line, incorporating innovations such as Hypo-Sonic™ and Mountain Crawler™ systems made specifically to enhance stealth and endurance on any hunt. Gone are the days of bulky, heavy packs that weigh more than all the rest of your gear…this ain't your daddy's hunting pack.
The Buck 2500RT features a revolutionary Baumshell fabric as well as the industry-first Hypo-Sonic closure in place of a traditional noisy zipper. Woven Baumshell fabric is roughly twice the strength and half the weight of traditional knitted pack fabrics. Additionally, it is "whisper quiet" for state of the art sound suppression. Baumshell™ fabric is water resistant and the pack is constructed with reinforced stitching for years of hunting.
The Hypo-Sonic closure is located on the waist belt storage pocket. This innovative toothless zipper is water resistant and virtually silent due to its unique materials and welding methods. It is perfect for quietly accessing vital gear like game calls and rangefinders in the final phases of the hunt when silence is critical.
For long days in the field, the Buck 2500RT utilizes the Mountain Crawler system to make carrying the pack a breeze. Included in this system is an asymmetrical waist belt design which permits a larger, more functional waist belt storage pocket allowing for "cockpit access" to critical items while still wearing the pack. The innovative waist belt cam buckle adjusts easily and much more quietly than traditional buckles.
Another Mountain Crawler system feature is the "Infinite Loop" shoulder strap innovation. The Buck 2500RT's high density foam packed shoulder straps move with the hunter's shoulders, independently of the pack's weight, allowing for maximum versatility and comfort whether climbing a tree or shooting a bow or gun. The Infinite Loop shoulder straps result in balanced weight for maximum comfort over any terrain.
The Buck 2500RT also features a Roll-Top opening for quiet and easy access to the generous main storage area of the pack. This main storage area can also be accessed through a traditional zippered opening on the front of the pack. On the inside of the pack there is a Hunter Specific Organization System which provides suggested storage and organization for important hunting gear.
The Buck 2500RT has low profile daisy chain side rails for easy external gear attachment. The front compression flap can be used to securely carry out a bow, crossbow, or other bulky gear. The pack also has an adjustable rifle sling for firearm hunters.
To help keep hunters cool and comfortable, the Buck 2500RT is hydration compatible and utilizes Tri-Vent three-layer padding. This padding creates a wicking, breathable, comfortable, and cool back panel.
The Buck 2500RT is available in four camouflage patterns with unique tonal color blocking. Available camouflage patterns include Realtree Max-1, Realtree Xtra, Mossy Oak Country, and Mossy Oak Bottomland.
Product Specifications:
MSRP $199.99
Weight 3.25 lbs
Dimension 12.5" x 12" x 23"
Volume 2500ci
Key Features:
Baumshell Fabric
Hypo-Sonic Closure
Asymmetrical Waist Belt
Infinite Loop Suspension
Tri-Vent Padding
Roll Top Closure
Water Resistant
Adjustable Rifle Sling
SPG is the official licensee of products for Browning, Realtree, Mossy Oak, Ducks Unlimited, Major League Bowhunter, Under Armour, Dirty Bird, Bone Collector, Hard Core, and Big Rack.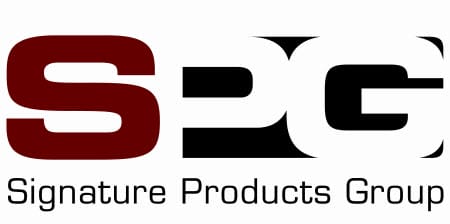 For more information on SPG, please visit www.spgcompany.com.