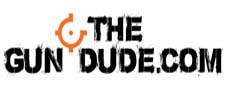 Falls Church, Virginia –-(Ammoland.com)- Bringing a 21st Century customer service approach to what is often perceived as a staid and sometimes old fashioned business, Joshua Karrasch, AKA The Gun Dude, opened his first retail location just outside Washington, DC in suburban Falls Church, Virginia on January 1, 2015.
Josh Karrasch, a Navy veteran, and his partner Christine Setness are longtime gun enthusiasts who were frustrated by what they saw as the generally low level of customer service in this $32 billion American industry.
"The digital technology and concierge approach to customer service that have transformed companies across the retail spectrum seems to have passed the gun business by," stated Karrasch. "All we're doing is bringing customers what they want – a first-class buying experience – both online and in our store."

"A great example is our return policy," added Setness. "The idea of a store taking back a new gun after it's been fired is virtually unheard of in the industry. Here at The Gun Dude, if a customer purchases a new firearm and carries it for a month – even takes it to the range a couple of times and fires it – and isn't completely satisfied, we give them free return shipping and Gun Dude credit for the full amount of their original purchase."
Other areas where gun buyers will enjoy a completely different experience include free shipping on all web purchases, an automated FFL (Federal Firearms License) transfer process with online scheduling, and a wide range of firearms, apparel and accessories.
"You can't beat the customer service and the flexibility," states Jeremiah K. of Bradford, Pennsylvania in just one of the firm's eleven five-star recommended reviews on Yelp.

"Rather than feeling like a customer you feel more like a guest, a friend even," Jeremiah continues. "Looking to have a cup of coffee and shoot the breeze about the latest topics? Pull up a chair!"
The Gun Dude also caters to all comers including first-time gun buyers, women, LGBT – anyone who is interested in learning more about how to intelligently, legally and safely exercise their second amendment rights. To that end the company also offers informal mentoring and formal education in areas such as concealed carry, gun safety, self-defense and women's empowerment.
One interesting facet of The Gun Dude's grand opening is their location. One of only a few independent gun retailers located inside the Washington Beltway, The Gun Dude's new store in Falls Church, Virginia is less than ten miles from the District of Columbia.
"I really want to thank the city of Falls Church, Police Chief Mary Gavin, Sheriff Stephen Bittle, The Zoning and Planning Divisions – everyone," stated Josh Karrasch. "The experience of relocating here has been much more welcoming and kind than it was in Fairfax County. We look forward to being responsible local business owners and a positive part of the entire Falls Church community."
Beginning January 2, 2015 The Gun Dude will be open at its new Falls Church location from 10:00 a.m. to 9:00 p.m. seven days per week.
WHERE:
412 W Broad Street
Suite A (Upstairs)
Falls Church, VA 22046
THE GUN DUDE CONTACT INFO:
855-854-3833
https://Facebook.com/TheGunDudeDotCom/
@the_gun_dude (Twitter)