We commend Senators Enzi and Wyden for their efforts to help AKTI on behalf of all knife owners.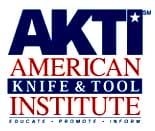 Washington, DC – -(Ammoland.com)- American Knife & Tool Institute's (AKTI) continued efforts to encourage consistent knife laws from state to state are paying off.
U.S. Senators Mike Enzi, R-WY, and Ron Wyden, D-OR, re-introduced the Knife Owners' Protection Act (KOPA) today. The legislation is a response to the current patchwork of state and local knife laws, which have increasingly presented problems to lawful knife owners during interstate travel. These laws usually center around the type of knife and length of its blade, among other attributes.
The passage of KOPA will allow citizens to transport knives over state lines for lawful purposes, and put an end to the massive confusion that currently surrounds the issue.
"Americans who are transporting a pocket knife shouldn't have to worry that they will be arrested for just passing through," said Enzi. "This is not theoretical, but a real problem. It is almost impossible for a citizen to be fully aware of the thousands of knife laws across the country. This bill would solve this issue."

"This is a common-sense bill that respects state laws, ensures public safety and protects the rights of knife owners," Wyden said. "It provides protections that don't currently exist for knife owners traveling between places where knives are legal –as long as they keep that knife inaccessible on the trip."
This Senate bill (number to be announced), but referred to as KOPA, introduced today is an important key to protecting everyone who travels with knives.
The burden on knife users of trying to know, understand and comply with several states' laws will be replaced by these reasonable regulations:
Knife users may transport their knives by normal travel including overnight stops, common carrier misrouting or delays, and other emergency or normal stops related to a journey through states (provided there is no intent to commit a punishable offense);
Knives may not be directly accessible from the passenger compartment of the motor vehicle. If there is no compartment separate from the passenger compartment, then the knife must be in a closed container, glove compartment or console;
If transported other than by motor vehicle, a knife must be in a closed container;
An individual may carry an emergency knife or tool that has a blunt tipped safety blade or guarded blade, or both, for cutting seat belts. That type of knife or tool does not need to be locked;
KOPA does not apply to the transport of a knife in an aircraft where passengers are subject to screening by TSA.
These regulations are an improvement over the bill version introduced last year that would have required knives to be in a LOCKED container.
To read story about last year's bill introduced by Senator Enzi, click here.
To read the full story on today's bill, click here.
Be prepared to contact your Congressmen when we ask!
Jan Billeb
Executive Director
(307) 587-8296
www.akti.org