This event is 2A FlashMob Approved, anyone attending will automatically qualify for their own FREE 2A Mob Patch.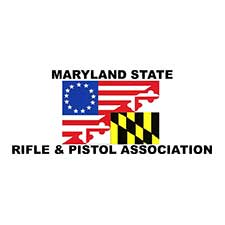 Maryland –-(Ammoland.com)-  This is to remind you about the 2A Tuesday rally to be held in Annapolis on Lawyers Mall (between the statehouse and the house and senate office buildings), and where the Maryland State Rifle & Pistol Association is joining our gun rights colleagues Maryland Shall Issue and the Associated Gun Clubs of Baltimore in organizing and participating in this rally. The purpose of the rally is twofold.
First, it builds on the showing at the polls by second amendment supporters during the November elections. It sends a message that despite the passage of the Firearms Safety Act of 2013, we are not cowed and we have not run away with our tails between our legs. No way!
Conversely, we're still here, still fighting, and we will continue to fight against any further infringements on the second amendment in Maryland.
Second, there are 59 brand new senators and delegates. While they're learning how to find their offices, they also need to learn what is expected of them by their constituent bases of which gun owners are but one…ah, but one with some clout! After the rally ends at noon we all need to visit these newly elected representatives – in many cases your newly elected representatives – and educate them regarding the second amendment – that more gun control laws do nothing more than disarm and sometimes criminalize law abiding gun owning citizens, whereas we all know that criminals pay no attention whatsoever to these laws! The "More guns, less crime" mantra of John Lott is more than just a theory. It has been demonstrated time after time in state after state. Your job is to bring this fact to the attention of the new folks (and many of the old hands, too) in the General Assembly.
While Governor Hogan and his administration are far more 2A friendly that the previous one (admittedly, that doesn't take much, but hope springs eternal…), we all must understand that the governor cannot just overturn or cancel laws that have been voted in by the legislature and signed into law.
Only the legislature can do that. So our job, then, is to rally and educate…rally to provide a show of numbers that will strongly suggest to legislators that they should think twice before trying to "enhance" the Firearms Safety Act of 2013 with more restrictions they hadn't thought about in 2013.
And then we need to go forth and educate all our elected representatives, new and old.
About:
The Maryland State Rifle and Pistol Association (MSRPA) is the flagship Gun Rights organization in and for the State of Maryland. The Association offers both individual and club memberships. Support of the shooting disciplines and legislative activities is primarily through a systems of committees. All participants are volunteers.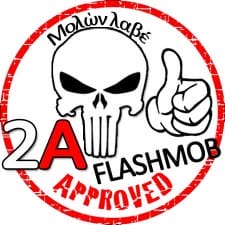 In the face of a near tidal wave of citizen disarmament occurring in Maryland, the MSRPA has played a critical part in drawing the line and standing firm for Gun Rights. Without this resistance, things would have been much worse and been so much sooner. Now the objective is to continue to develop new activists with numerous individual skills who will help us bring Maryland into line with the rest of the states which have made strong gains in protecting the Right to Keep and Bear Arms. Visit: www.msrpa.org
About 2A Flashmob: 
In an effort to motivate gun owners and Second Amendment Supporters to show up in person at important events and rallies AmmoLand Shooting Sports News is giving away FREE 2A Flashmob Patches to anyone who attends a protest, rally, open carry event, committee hearing at your state capital or a Moveon.org counter protest. (You may already be eligible)
Spread the word, get out, get active!