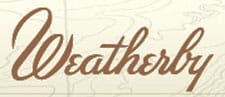 USA –-(Ammoland.com)- Weatherby's SA-08 Deluxe 28 Gauge semi-auto shotgun has earned a 2015 Gray's Best award from Gray's Sporting Journal.
According to Gray's Sporting Journal Publisher and Editor-in-Chief Steve Walburn, the prestigious award recognizes "a product that tries a little harder, does something a little better, is somehow just more satisfying than similar products."
The SA-08 Deluxe 28 Gauge shotgun was chosen as a Gray's Best winner by the magazine's shooting editor, Terry Wieland, after extensive field testing.
Walburn commented, "Each year our editors consider hundreds of new rods and reels, shotguns and rifles, boots and jackets, and each year a few stand out in one way or another: a fly rod that comes alive in your hand, a jacket that becomes a part of you, a shotgun that you mount and swing—and that just makes you sigh."
The SA-08 Deluxe 28 Gauge is featured in Gray's Sporting Journal's Expeditions & Guides 2015 issue.
"We greatly appreciate this recognition by Gray's Sporting Journal," said Adam Weatherby, executive vice president/chief operating officer of Weatherby, Inc. "We have known and worked with Terry Wieland for many years and have the highest respect for his knowledge and opinions about quality shotguns. We are extremely proud that he and Gray's have acknowledged the field-proven reliability and performance of our SA-08 Deluxe 28 Gauge."
Introduced in 2013, the SA-08 Deluxe 28 Gauge shotgun offers bird hunters light recoil, reliable performance and a distinctly handsome look. It features a specially-designed, scaled-down frame to fit 28-gauge shells. Weighing approximately 5.5 pounds, the shotgun is available with a 26- or 28-inch barrel and 2 ¾-inch chamber.
The SA-08 Deluxe 28 Gauge sports a select-grade walnut stock with precision-cut checkering
(22 LPI) for a positive, responsive feel. A high-gloss finish on the stock and metalwork adds to the shotgun's eye-catching appearance.
For more information, contact a local Weatherby dealer, call the company at (805) 227-2600 or visit www.weatherby.com.
Founded in 1945, Weatherby, Inc.'s line features the distinctive WBY-X products as well as the popular Vanguard® and legendary Mark V rifles (production and custom), Threat Response® shotguns and rifles, semi-auto and pump shotguns, premium ammunition and security/shooting accessories. For more information, go to www.weatherby.com. The company is based in Paso Robles, Calif., and invites all hunters and shooters to visit its free online community at www.weatherbynation.com or Facebook page at www.facebook.com/Weatherbyinc. Follow @weatherbyinc on Twitter.