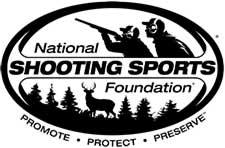 NEWTOWN, Conn –-(Ammoland.com)- The attorneys general of 23 states have jointly written ATF and while they applaud the bureau's decision for now not to issue a new regulatory framework that would ban M855 ammunition, the letter leaves no doubt that they would oppose any bureau attempt to move forward.
"… ATF's justification for proposing the ban is arbitrary and, if followed to its logical end, could be used to ban a wide range of rifle ammunition," the AGs' letter states.
State Attorneys General Tell ATF They Oppose Ammunition Ban in 2015
About NSSF  The National Shooting Sports Foundation is the trade association for the firearms industry. Its mission is to promote, protect and preserve hunting and the shooting sports. Formed in 1961, NSSF has a membership of more than 6,000 manufacturers, distributors, firearms retailers, shooting ranges, sportsmen's organizations and publishers. For more information, log on to www.nssf.org.