This is the fourth of a five part series from Powderhook.
Lincoln, NE -(Ammoland.com)- In a little under two years of work on the access problem, Powderhook has learned a lot.
Based on what we've learned, we've created five concepts we believe to be imperative for the future of our way of life. These insights represent, in our view, a cultural shift in thinking for our industry. Examples from other industries are provided as a means to rationalize each argument. It is our hope this series can serve as a springboard for new ideas and better solutions.
"A simpler, more open and transparent way of doing business across our industry is the only way we can ensure the future of our way of life." – Eric Dinger, co-founder and CEO, Powderhook
Insight Four: We Must Manage Our Identity and Reputation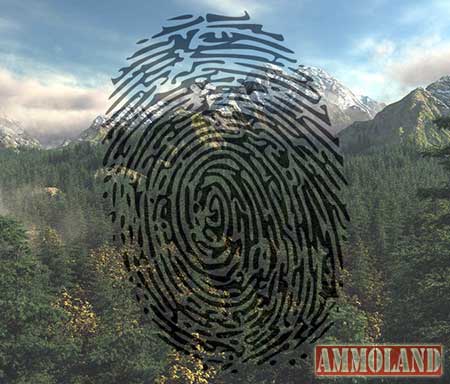 Sign in with Facebook:
This little feature is so simple it's made creating a new account with an app or website almost an afterthought. It's cool when technology makes our lives easier like that.
Ever thought about why Facebook would do this? Why would Facebook allow you to use the credentials from their website to log into a website they don't control or own? The answer is simple: data. The further into the internet Facebook can track your activities the more precisely they can target their ads to you. Every click of your mouse contributes to the profile of information you've created behind the walls of the Kingdom of Zuckerberg. It's brilliant! Make someone's life easier in exchange for the data you need to better market to them. Does that sound like something the hunting, fishing and shooting world could use? I think so.
We need to commit to a national hunter, shooter and angler registry – the "sign in with Facebook" for our industry. Each person in the registry should receive a unique identifier they can use to manage their identity as they move throughout the industry. This common identifier would allow for simplification of the licensing and tag application process. It would enable people to register, sign-up, purchase and participate more efficiently.
The idea of a national license or registration program is an old one. But the time has come and the technology is here. The recruitment, retention and reactivation (R3) movement is upon us. The right conversations are happening in agency offices and for-profit companies all over the country. Measurement is the constant battle cry. "We need to measure!"
Without a common identifier across the industry this measurement cannot happen. There may never be a day when a person can purchase a license in one state and legally hunt another state; however, a common identifier will enable technology similar to Foursquare's "check-in" to make licensing across multiple states a simpler and more open process.
Your common identifier would know you are an active member of Ducks Unlimited, which may gain you access to DU programs or hunts not available to the general public. It would know your Hunter Safety Number, eliminating the frustration and pressure of materializing this form of identification for each new place a person hunts or fishes.
Landowners cite wanting to know who is on their land and what they're doing as the number one reason they deny access. A common identifier could aid sportsmen and women in that communication process. Liability issues a concern? Your hunting liability insurance policy could tie back to your identity.
This month, HuntingLife.com had their Facebook page suspended because of pictures they posted of a legally harvested African animal. Twitter rejected an ad Powderhook submitted because the contest we were promoting included a chance to win a gun. Google's stance on guns is even scarier. Yet, our community freely promotes sign-in with each of these services. Powderhook is just as guilty.
Google's stance on guns:
Facebook's lists guns under "prohibited content":
Twitter's blanket policy against guns:
These are the most powerful companies of the internet generation. Their reach and influence in the lives of every American cannot be overstated. Yet as an industry, despite all of the evidence, we still spend millions of dollars a year supporting them. And, by allowing people to sign into our websites with their services we freely give them the data we sorely need as an industry.
It's time we stop "signing in with Facebook" and start signing in as sportsmen.
About the Author:
Eric Dinger is the co-founder and CEO of Powderhook.com, a website built to help people find access to hunting and fishing spots, trips, groups and events. He can be reached at [email protected]
About Powderhook
Powderhook's mission is Access for All. That means access for new hunters, anglers and shooters; for parents and their children; for neighbors who haven't been out in the field for years; and for you. Powderhook works with the nation's leading conservation organizations, retailers and manufacturers. The Powderhook platform is bringing our industry together to solve some of its most important problems.
For more information, please visit www.PowderHook.com.