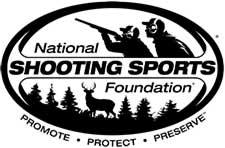 NEWTOWN, Conn –-(Ammoland.com)- The NSSF 2015 Industry Summit "Leading Gun Bloggers" session brings together Natalie Foster, creator of GirlsGuidetoGuns.com, and Bob Owens, editor of BearingArms.com, to share their insights on how you can better understand the dynamics and communicate effectively through web platforms, Twitter, Facebook, YouTube and other channels.
Natalie and Bob are outstanding communicators who use the web and social media to share their knowledge and enthusiasm for gun ownership, shooting and related public issues.
The discussion and Q&A will be moderated by Mike Bazinet, NSSF Director of Public Affairs.
About NSSF The National Shooting Sports Foundation is the trade association for the firearms industry. Its mission is to promote, protect and preserve hunting and the shooting sports. Formed in 1961, NSSF has a membership of more than 6,000 manufacturers, distributors, firearms retailers, shooting ranges, sportsmen's organizations and publishers. For more information, log on to www.nssf.org.