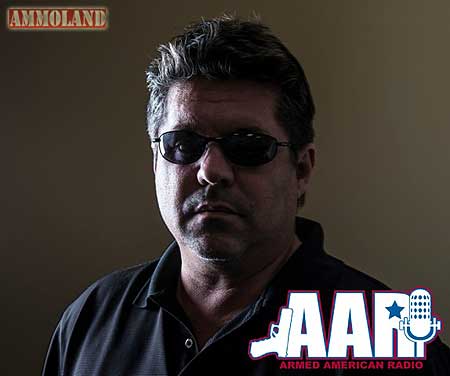 Armed American Radio's Daily Defense with Mark Walters is welcoming pro-gun, pro-rights Milwaukee County Sheriff David Clarke to the new daily national radio broadcast today, Wednesday, June 3rd, 2015 at 4 pm ET, 1 pm PT.  Sheriff Clarke has become a vocal spokesperson for the right to keep and bear arms and has used his platform as sheriff to project the powerful message that guns in the hands of law-abiding citizens save lives.
"I have had the opportunity to meet Sheriff Clarke and he is the real deal.  He believes deeply in the right of law-abiding citizens to be able to defend themselves with a gun and thankfully has a huge platform to spread that message.  I'm honored to be able to help him extend that reach.   If this is your first opportunity to hear the sheriff, I can promise you will not be disappointed."
Armed American Radio and Armed American Radio's Daily Defense with Mark Walters airs in cities across the nation.  The programs can also be streamed live by visiting www.armedamericanradio.com.  AAR and AAR's Daily defense are distributed nationally by Salem Radio Network
For more information about Mark Walters and Armed American Radio, please visit: https://www.srnonline.com and https://www.armedamericanradio.com.
About the USCCA:
The U.S. Concealed Carry Association (USCCA) is the first and largest, member-owned association designed to educate, train, and insure responsibly armed Americans. USCCA members receive access to a wealth of industry information and insurance protection through its Self-Defense SHIELD program. The USCCA also provides expert advice, product information, and the latest news centered around the concealed carry lifestyle via email, social media, Concealed Carry Magazine, and their nationally syndicated radio program Armed American Radio.