By Dean Weingarten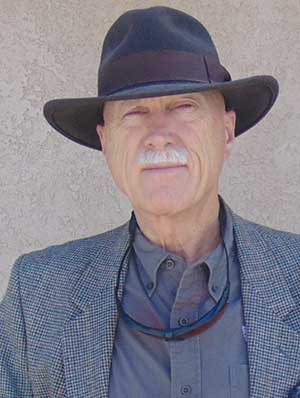 Arizona – -(Ammoland.com)- A carry permit holder in Minnesota stopped a crime spree by shooting the armed black teenager that threatened him and his female companion.
The shooting occurred on 31 July, 2015.   Colin Flaherty of White Girl Bleed Alot put together a YouTube video about the short life of Lavauntai Broadbent.  The Video has been taken down by YouTube.
Lavauntai Broadbent had four accomplices.  According to police documents, Lavauntai and his accomplices had committed numerous major crimes in the 24 hours before he was shot.
From twincities.com:
St. Paul police were dispatched about 4:40 a.m. Friday to a man who reported his silver sedan had been stolen sometime in the past 24 hours from the area of East Sixth and Hancock streets. He had two loaded guns in the locked car, and police said they're looking into a connection between the stolen guns and the Broadbent case.

Ten minutes after the car was reported stolen, two miles away, police were called to an armed robbery. A man said he had been at a bus stop at Maryland Avenue and Barclay Street and saw a silver sedan parked nearby.

A moment later, a male wearing a red and black long-sleeved shirt, tan pants and full face mask pointed a handgun at him and said, "Empty your pockets." The man turned over $20, an ATM card, bus card and his wallet, he said. The sedan fled the area.

Foster said there had been another robbery around the same time near a graveyard, though officers couldn't find a robbery report matching that description.
It was reported that Lavauntai Broadbent was part of a criminal street gang, and had self identified as such on social media.  There was a a memorial for Lavauntai. It was made memorable by more violence.  
 On Sunday, there was a memorial for Broadbent at Shadow Falls Park. During the service, a Mercedes crashed into the monuments and water fountain and, at the same time, shots were fired. People ran from the scene; no one was shot.
Lavauntai probably had no training.  He was likely unfamiliar with the firearm that he was using.  This worked to the advantage of the man whose life was threatened.    After the shooting, the permit holder performed first aid on Lavauntai.
The decision to do so is personal, but there is risk involved.
Criminals, even young criminals, are often drug users and promiscuous.  There is likely to be a considerable amount of blood.  In a self defense situation, it is not unusual to have small cuts and abrasions to your skin.  You may not even be aware of them.  The criminal's blood provides a means to transfer some nasty diseases into your blood stream, including HIV and Hepatitis B and C.  It is a risk you should take into consideration.
While you are performing first aid on the person who was just threatening your life, your attention will be taken away from the possibility of attack by accomplices.
In this case, three accomplices at the scene fled the area.  It is not something you can rely on.  It illustrates that there may be accomplices you have not identified.
These decisions depend on individual circumstances.  Every situation is different.  Consider your options before an event happens.  Informed decisions are better decisions.
c2014 by Dean Weingarten: Permission to share is granted when this notice is included. Link to Gun Watch
About Dean Weingarten;
Dean Weingarten has been a peace officer, a military officer, was on the University of Wisconsin Pistol Team for four years, and was first certified to teach firearms safety in 1973. He taught the Arizona concealed carry course for fifteen years until the goal of constitutional carry was attained. He has degrees in meteorology and mining engineering, and recently retired from the Department of Defense after a 30 year career in Army Research, Development, Testing, and Evaluation.