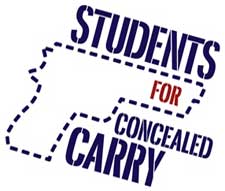 AUSTIN, TX – -(Ammoland.com)- The media is downright giddy to report that a University of Texas professor plans to resign over the state's new "campus carry" law; however, none of that reporting has yet to ask how this professor so quickly lined up a new job at the University of Sydney in Australia?
Or why a professor who teaches only first-semester freshmen is concerned about a law affecting licensed individuals over the age of 21.
Economics professor emeritus Daniel Hamermesh officially retired in 2014, but for the past two years he has continued teaching one class each fall semester. He says he had planned to keep teaching this class for the next two falls, until the Texas Legislature passed Senate Bill 11, which allows concealed handgun license holders to carry handguns on the campuses of Texas colleges.
In his resignation letter to UT-Austin President Gregory Fenves, Hamermesh writes, "With a huge group of students, my perception is that the risk that a disgruntled student might bring a gun into the classroom and start shooting at me has been substantially enhanced by the concealed-carry law."

Speaking to the unusual size (as many as 500 students) of Hamermesh's annual class, his letter notes, "In some semesters these groups of 18-year-olds constituted the largest single course on campus."

This prompted Antonia Okafor, Southwest director for Students for Concealed Carry, to ask, "Why is Professor Hamermesh worried that allowing CHL holders to carry guns on campus will increase his chances of being shot by students who are too young to obtain a CHL?"
Given that Professor Hamermesh tendered his resignation only two semesters earlier than planned and now intends to take a job at an elite university halfway around the world, his decision to publicly blame a law that would not have impacted his classes reeks of political opportunism.
Opponents of campus carry needed a martyr, and they found one in a professor who was on his way out anyway.
Related Documents:
ABOUT STUDENTS FOR CONCEALED CARRY — Students for Concealed Carry (SCC) is a national, non-partisan, grassroots organization comprising college students, faculty, staff, and concerned citizens who believe that holders of state-issued concealed handgun licenses should be allowed the same measure of personal protection on college campuses that current laws afford them virtually everywhere else. SCC is not affiliated with the NRA or any other organization. For more information on SCC, visit ConcealedCampus.org or Facebook.com/ConcealedCampus. For more information the case for campus carry in Texas, visit https://www.WhyCampusCarry.com/the-facts.html.