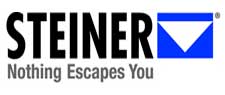 Greeley, CO -(AmmoLand.com)- Steiner Optics announces Steve Schweitzer as the vice president of sales, marketing and business development.
Schweitzer will be responsible for developing comprehensive strategic plans and implementing sales and account management programs across key market segments including marine, hunting, outdoor, and military/law enforcement. He will report directly to Dale Pratt, General Manager of Burris Company.
"Steiner has built a solid reputation for building premium optics that are rugged and reliable," said Schweitzer. "This is a great opportunity to build the brand in North America, develop new products, and expand our footprint across all market segments."
Schweitzer joins Steiner with twenty years of senior-level management experience with several Fortune 100 companies where he successfully developed and implemented strategies in finance, operation and sales. His area of expertise includes warehouse and supply chain optimization, new product introductions, E-commerce platform launches, new market development, and several merger and acquisition integrations.
In addition to Schweitzer's professional career, he has been a contributing editor to Angling Trade Magazine, and has authored two award-winning books: "A Fly Fishing Guide to Rocky Mountain National Park" (2011) and "A Fly Fishing Guide to Colorado's Indian Peaks Wilderness Area" (2014).
For over 60 years, Steiner Optik, Bayreuth, Germany, has been the largest, dedicated manufacturer of high quality binoculars for commercial markets like hunting, outdoor, marine birding and for the military/law enforcement markets. Steiner has an extensive worldwide distribution network, servicing customers in over 70 countries. For more information about Steiner Optics and its products, visit steiner-optics.com.
Steiner is part of the Burris Company, located in Greeley, Colo. Both companies are part of the Beretta Holding S.p.A.
About Steiner-Optics:
Headquartered in Germany, Steiner-Optics has been widely acknowledged as a world leader in the manufacturing of high quality optics since 1947. In addition to the outdoor, hunting and marine markets, Steiner provides products to military and law enforcement worldwide. Allied forces around the world — including the U.S. Army and countless law enforcement agencies — have made Steiner their optics of choice. For more information, contact: Steiner-Optics, 920 54th Avenue, Suite 200, Greeley, CO 80634; call (970) 356-1670 or toll free (888) 228-7747.
Visit the company website at www.steiner-optics.com or Facebook page at www.facebook.com/SteinerOptics.