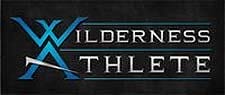 USA –-(Ammoland.com)- Veterans Day is only a few days away.
Everyone at Wilderness Athlete has a goal to reach as many wounded warriors as possible who dream of pursuing an outdoor adventure.
Wilderness Athlete has teamed up with Wounded Warriors Outdoors to get Wilderness Athlete Care Packages into the hospitals that are caring for these brave men and women.
Help us say thank you by sending a care package to a wounded warrior and aid in their recovery and pursuit of an outdoor adventure.
To do our part, Wilderness Athlete will match each gift purchased. You purchase one care package, and we'll send two!
The moral test of our society is how we respond to those who have sacrificed life and limb to defend our country. Showing our appreciation for their service can come in many ways, perhaps none as impactful as providing them with the tools for a healthy life. Help us in this selfless act of appreciation and patriotism by providing service men and women the therapeutic products and experience of the great outdoors.
The following care package will be sent to either the Brooke Army Medical Center, Center for the Intrepid, or the San Diego Naval Medical Center (Balboa) with each purchase. Wilderness Athlete will match each package purchased to reach the most service men and women we can. You purchase one and we will send two.
The package includes:
High Performance Multi-Vitamin
Joint Advantage
Omega-3 Fish Oil
Wilderness Athlete Hat
5 packets EF Mango Bango
5 packets EF Cherry Lime
5 packets HR Berry Blast
5 packets HR Lemon Lime
The Veterans Day Care Package will surely brighten the day of a Wounded Warrior. To purchase this package, please visit www.wildernessathlete.com/veterans-day-care-package.