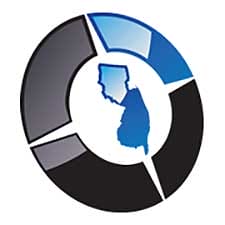 New Jersey –  -(Ammoland.com)- A question we hear quite often is "just how many concealed carry permits get approved in NJ?" 
Citizens For A Safer NJ submitted an Open Public Records Act request to the NJ State Police early this month. We asked for the following:
Hello, I am looking for statistics regarding the total number of NJ permits to carry a hand gun that were issued in 2014. Specifically, how many permits were issued in total, and how many issued in each county. I would like to know how many of the permits were issued to "armored car service employees", and how many to regular citizens. I do not want the names or contact information of the permit holders. I do not want the number of permits for retired law enforcement officers. Thank you.
This was the response:
The New Jersey State Police is in receipt of your OPRA request. You seek the total number of permits to carry a handgun issued in 2014. In 2014, 266 permits were issued by New Jersey State Police and 230 permits were issued by municipalities in 2014, thus totaling 496 permits total. As to the number of permits to carry a handgun broken down by county, number of permits to carry a handgun issued to armored car service employees and to regular citizens, I must deny your request as we do not make or maintain such records.

So there you have it. In a state with 8.983 million residents, only 496 were issued concealed carry permits in 2014.
There is no mention as to how many people were denied. We also don't know what the exact breakdown is of the permits issued. We are tired of seeing and hearing about honest law-abiding citizens having to jump through hoops to exercise their rights!
Help us get the word out! C4SNJ is preparing to announce our plan to deal with  the permitting issues related to firearms in NJ. Please encourage your friends to follow us on Twitter, "Like" us on Facebook, and sign up for our email list.
About Citizens for a Safer New Jersey
Citizens for a Safer New Jersey includes individuals from all walks of life and from all across the State of NJ pulling together to create an avenue to address a huge void whereby New Jerseyans can help themselves to feel safe and be safer in their everyday lives. Visit: www.c4snj.org