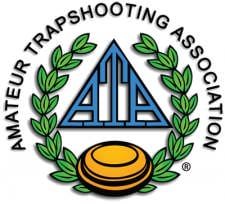 Sparta, IL -(AmmoLand.com)- A joint public announcement made January 15 by the Illinois Department of Natural Resources (IDNR) and the Amateur Trapshooting Association (ATA) assured the nation's target shooting community that shooting events scheduled for this summer will continue at the World Shooting and Recreational Complex, Sparta Illinois.
With 121 trap fields, the massive state owned shooting complex in Sparta Illinois is the largest of its kind and has been the home to the ATA's annual world championship tournament, the Grand American, since it opened in 2006. In 2015, the ATA's premier event spanned 15 days of competition in early August. 4,500 different competitors and an estimated 17,000 attendees from all over the world were on hand. Over 4,000,000 targets were thrown, making the "Grand" the largest clay target event in the world and represents a much needed annual economic impact of approximately $16 million to a region that has been beset with economic challenges for decades. It's estimated that the direct revenues and tax dollars that the complex bring to the area make the facility a breakeven or better proposition for the state.
Due to the Illinois state budget impasse, all shooting activity was suspended at the World Shooting Complex October 1, 2015. While vendors and the on-site restaurant remain open for business, shooting is suspended until a budget deal is brokered between the Republican governor and the Democrat controlled legislature.
Planning for the Grand American by participants and industry begins in the fall of each year. IDNR and ATA officials met recently with the common goal to be an assurance that the traditional shooting events would take place at the complex in 2016. The result was a Memorandum of Understanding (MOU) between the two groups. The MOU stipulates that if target shooting at the Complex is still suspended April 15, 2016, IDNR and ATA officials will meet to negotiate an amendment to the ATA's lease agreement allowing the ATA to use the facility to host and otherwise conduct all shooting and camping activities during the months of June, July and August, 2016.
With the MOU in place, lodging arrangements, vacation schedules and the thousands of other details encompassed in either participating, attending or hosting these events can move forward.
About the Amateur Trapshooting Association(ATA):
The Amateur Trapshooting Association serves as the governing body for the sport of American style trapshooting. The ATA's mission is to promote and govern the sport throughout the world. As the faithful protector of trapshooting, the ATA not only governs the sport's rules and regulations, but also seeks ways to enhance the sport and stimulate participation. The ATA provides trophies, financial assistance and event management support to the state and provincial associations. The ATA has also been instrumental in developing programs to increase interest in the sport with its creation of National Trapshooting Day, Satellite Grand Americans, Achievement Recognition and other valuable programs.
For more information, visit: www.shootata.com.