Manasquan, NJ – -(Ammoland.com)- New and existing subscribers to the AmmoLand Shooting Sports Newswire emails will ALL be eligible to win an awesome Armalite LTC Rifle. One Lucky AmmoLand Subscriber Will Win This Gun!
AmmoLand Shooting Sports News and Armalite are giving away a $1000.00 Armalite M-15 Light Tactical Carbine to one lucky email subscriber and that could be you!
1 Lucky AmmoLand Subscriber Will Win a ArmaLite M-15 Light Tactical Carbine.
The Armalite Light Tactical Carbine (LTC) provides shooters with a versatile, hard-hitting modern sporting rifle in a streamlined and affordable package. With features such as Armalite's own free-floating tactical Key-Mod handguard and low profile gas block, the LTC carries a modern profile in a light and scalable package. Weighing in at just six pounds, the M15LTC16 is the perfect choice for anyone appreciating simplicity, value, and quality features in their AR.
Armalite M-15 Light Tactical Carbine FEATURES:
Caliber : 5.56X45 mm / .223
Barrel : 16″ Chrome Lined / Chrome Moly, Threaded 1/2-28 Carbine gas system
Rifling : Twist1:7″ RH
Muzzle Device : Flash Suppressor
Front Sight Base : MIL-STD 1913 Rail on 12 O'clock Position of Handguard
Handguard : 10″ Aluminum Tactical Key-Mod
Stock : 6-Position Collapsible
Upper Receiver : Forged, Flat-Top with MIL-STD 1913 Rail, 7075-T6 Aluminum
Lower Receiver : 7075-T6 Aluminum (Forged)
Safety : Standard
Trigger : Single-Stage
Charging Handle : Standard
Finish : Anodized aluminum upper/lower receiver and handguard. Maganese phosphated steel barrel
Overall Length : 32.0″ / 35.3″
Weight : 6.0 lbs.
Included : One 30-Round Steel, Owners Manual, Chamber Flag
Warranty : Limited lifetime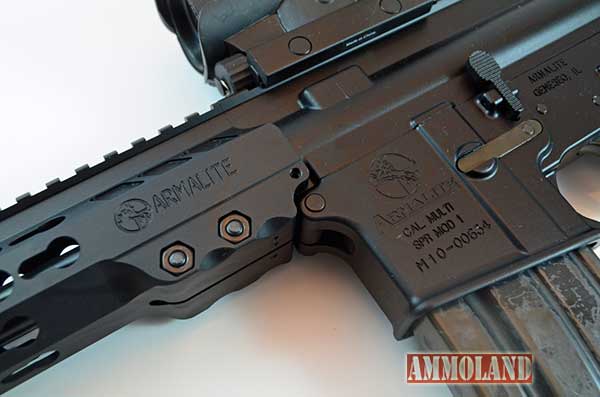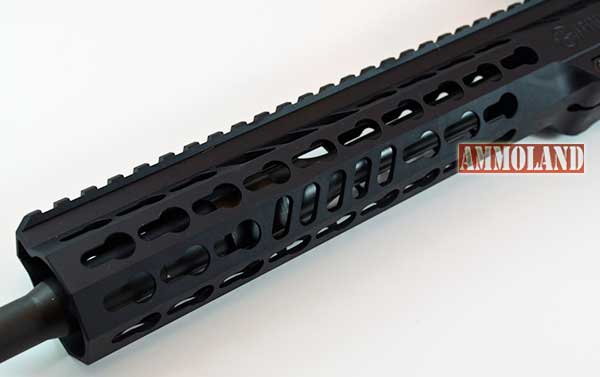 But you can't win it if your not in it!
How Do I Enter?
The giveaway enter dates runs from February 15th, 2016 to March 31st 2016 with the winner drawn on April 1st,  2016.
Everyone who signs up, or is an existing subscriber, to the AmmoLand Shooting Sports News daily & monthly emails is eligible to win.
Eligible Winners, must be 18 years of age, a legal resident of the United States and be lawfully eligible under local, state and federal rules to accept the transfer of firearms through a licensed Federal Firearms License. NOTE: Residents DC, CT, IL (Cook County only) and NY may not be eligible to win. Take your complaints up with your local anti gun lawmakers.
No monetary compensation or substitution for ineligible winners. You are just out of luck.
Do you get our daily email? Then your already entered. Do you need to sign up? Then you can do so at the link/box that follows : Sign up for Ammoland in your Inbox!
---
About ArmaLite:

ArmaLite has one of the broadest product lines in the firearms industry. We manufacture and sell semiautomatic rifles in a variety of calibers including 5.56mm and 7.62mm and long range super-accurate bolt action rifles in calibers including .308 Winchester, .300 Winchester Magnum, .338 Lapua, .50 BMG and .416 Barrett. Visit ArmaLite at www.armalite.com.
About AmmoLand.com – Shooting Sports News
Ammoland.com is the web's leading Shooting Sports News Service for the Ammunition, Firearms, Shooting, Hunting and Conservation communities. AmmoLand has a FREE Shooting Sports News Service that is seen by 10,000's of Ammunition, Shooting and Pro Firearms enthusiast every day. Visit them at www.AmmoLand.com
Don't delay! Be sure and Sign Up at the links above.