By Jason Reid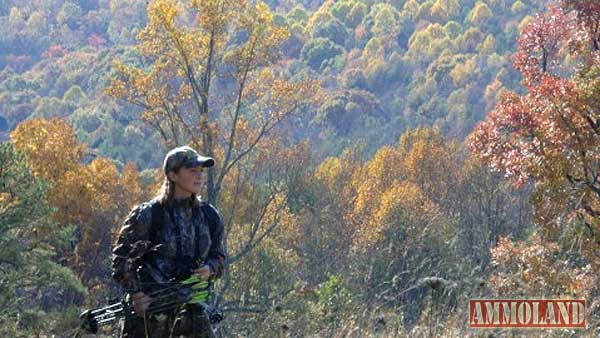 United States -(AmmoLand.com)- Standing at the entrance to the show floor, it can be tough to break down all the possibilities.
Some folks come to the Safari Club convention with the hunts they want to explore in mind while others take the liberty to walk the near endless rows of opportunities. Different adventures ranging from upland birds, waterfowl and big game with a variety of different options depending on the type of hunt you want
Texas Aoudad: Aoudad has become increasingly popular over the years since it provides hunters the opportunity to have a sheep like hunt her int he States. Off Grid Outdoors Outfitters runs successful Aoudad hunts and currently boast a success rate of over 99%. The guides at Off Grid Outdoors tell me Aoudad are incredibly smart animals to hunt. They have great eyes which is important for hunters to understand. Don't risk skylining yourself while hiking as it can send the animals into the next county. It was also interesting to hear from the guides as they talked about the total disregard aoudad have for any fences by either tearing fences out or even escaping any high fence operations by walking on support beams and jumping the fence. Check out www.offgridoutdoors.com for trophy aoudad opportunities.
Australian Rusa Deer: It really is amazing to see all the kinds of deer species found around the world. Australia has a strong population of different deer species including hunts for the Javan Rusa keer, which Kingham Safaris in Australia says are among the most exciting animal to hunt during the rut. These deer rut in June and July putting on fantastic displays of aggression and roaring. These animals average six points but are very tall and pointed and are known for tearing up grasses and creating huge balls of grass in their antlers to a point they cannot see. Andrew, a guide with Kinghams says especially for bowhunters Rusa deer provide one of the most exciting experiences on the planet. Visit www.kinghamsafaris.com for more information.
Himalayan Tahr: For those really wanting a sheep like hunt but can't draw a tag, consider a trip to New Zealand for these mountain kings. With such sure footing, these animals are known to sprint down shear rock cliffs without a problem. Wonderful table fare, the Tahr hunts available from Kiwi Safaris provide a low pressure area of hunting with the best hunts taking place in May during the rut to July when the capes of the animals are at their best. Visit www.kiwisafaris.co.nz for more information.
Bongo: Did you know there is a healthy and actively breeding herd of Bongo in South Texas on the 777 ranch? This beautiful orange and white stripped animal is thriving in the brush country of South Texas since it is very similar terrain as its native home in Africa. The 777 intently manages this herd to ensure only old bulls are taken. The bongo in Texas represents another great success story of the American Conservation Model. Visit www.777ranch.com for more information.
Leopard: Bring on the haters, but, trying to outsmart a cunning creature such as a Leopard is one of the toughest hunts in the world. It is a game of waiting because as the Professional Hunters of the Game Frontiers of Tanzania will tell you it entails long hours in the blind where you can hardly move. The big cats will detect you. Leopards are hunted by utilizing plains game for bait and usually hit the baits in the late evening and at night. Bait sights are chosen by finding trees with good limbs and a spot to make a natural brush blind. Put on your poker face and get ready to sit still as you go toe to toe with one of the most cunning animals on the planet. Visit gtfsafari.com
So choose your hunt. Safari Club 2016 has the options for you to find a hunt that fits your style and level of desire. With each different hunt we are allocating our resources to those particular animals. They now have meaning to us and become a part of what we care about as hunters.
And we need to value these animals now more than ever. 
About Jason Reid:
Jason Reid is a writer and business professional from upstate New York. After deciding to pursue his dream of becoming an outdoor writer, Jason started a blog from his dorm room at Houghton College, growing it and working hard to earn opportunities. While bowhunting big game is his ultimate passion, Jason welcomes all outdoor challenges which force him to push his limits.
Jason's work can be viewed on his website Pushingthewildlimits.com.