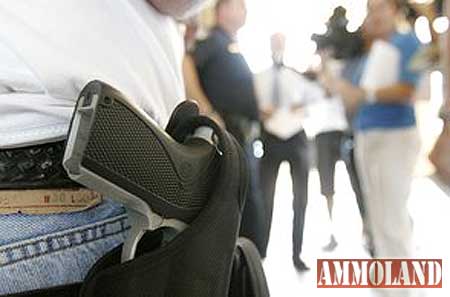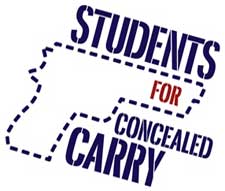 Austin, TX -(AmmoLand.com)- Over the past two months, Students for Concealed Carry has repeatedly explained how two of the proposals of UT-Austin's campus carry working group violate the intent of Texas's new campus carry law and how one of those proposals greatly increases the odds that a license holder will suffer an accidental discharge on campus.
Unfortunately, UT-Austin President Gregory Fenves chose to punt the issue to the courts rather than stand up to a cabal of fear-mongering professors.
SCC is confident that the university's gun-free-offices policy and empty-chamber policy will not stand up to legal scrutiny; therefore, our Texas chapter will now shift its focus to litigation.
Simultaneously, we will continue to work with the governor's office to explore the possibility of getting a clarification of the campus carry law added to Governor Abbott's impending call for a special legislative session to address school finance.
About Students for Concealed Carry:
Students for Concealed Carry (SCC) is a national, non-partisan, grassroots organization comprising college students, faculty, staff, and concerned citizens who believe that holders of state-issued concealed handgun licenses should be allowed the same measure of personal protection on college campuses that current laws afford them virtually everywhere else. SCC is not affiliated with the NRA or any other organization. For more information on the debate over campus carry in Texas, visit WhyCampusCarry.com.
For more information on SCC, visit ConcealedCampus.org or Facebook.com/ConcealedCampus.