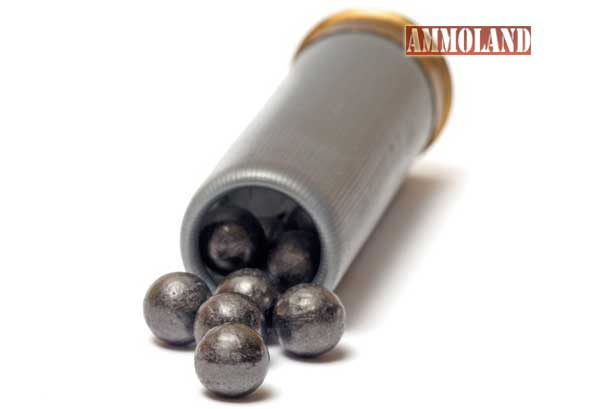 Saint Paul, MN -(AmmoLand.com)- Last fall we made you aware of a proposed lead shot ban in farmland Wildlife Management Areas throughout Minnesota from the MN Department of Natural Resources (MNDNR).
Hundreds of caucus supporters sent in comments during the comment period in opposition to the lead shot ban.
The DNR is now back with a proposal to do exactly that:  Ban all use of lead shot on all farmland Wildlife Management Areas in the state.
On Thursday, March 10th, there will be an important public forum/hearing on this issue at DNR's Headquarters in Saint Paul, Minnesota, from 6:00 pm – 9:00 pm. It's important that gun owners have a strong showing at this hearing as DNR will take public statements at the hearing. Written comments can also be provided for the record at the hearing.
DNR Lead Shot Forum Details:
WHEN:  Thursday,

March 10th

.  

6:00pm – 9:00pm

WHERE: DNR HQ Cafeteria, 500 Lafayette Road, Saint Paul, MN 55155-4040
MN Gun Owners Caucus Political Director Rob Doar will be present to answer questions and testify in opposition to the lead shot ban. In addition, the new NRA lobbyist for the state, Scott Rausch, will also be in attendance.
The proposed mandate will impose a significant burden on Minnesota's 70,000 pheasant hunters as well as sportsmen and women that hunt wild turkey, ruffed grouse, and other small game on the 600,000 acres of public land impacted by this proposed rule. The Minnesota Gun Owners Caucus is opposed to this proposed rule.
We hope to see you there on March 10th.
About Minnesota Gun Owners Caucus:
The Minnesota Gun Owners Caucus is a non-partisan, single-issue Minnesota nonprofit advocacy organization dedicated to the full restoration of firearms freedoms in Minnesota. The Caucus is a IRS recognized 501(c)(4) organization.
Learn more at http://gunowners.mn.